Description & Technical information
This remarkable lintel comes from the Spa Hotel at Taupo founded by Edward Lofley in 1869. John Joshua took over the hotel in 1886. Besides being the earliest hotel in Taupo, the originality of Lofley's Spa Hotel was the full size Maori meeting house or marae that served as the hotel dining room for many years. The present lintel and at least three other Maori carvings were removed from the Spa Hotel and taken to Australia by John Joshua upon his retirement c. 1897 yet were offered at Sotheby's Australia in 1997 as being from the family of "John Jacobs", owner of a Spa at Rotorua and having retired to Australia circa 1892. The illustration in Edge-Partington issued in 1895 of this lintel is from a drawing done by Augustus Hamilton, the second director of the Colonial Museum (later the Dominion Museum, Wellington, NZ), and it indicates that Hamilton saw the lintel in-situ at the Spa Hotel at Taupo as he notes the location of the lintel as "Lofley's Hotel". This puts the lintel at Taupo before 1895 and not at Rotorua; which opens the door to the strong probability that Sotheby's Australia and/or the vendors family advertently or inadvertently changed the provenance and date for the 1997 auction catalogue inducing error into the history of the four sculptures. It is of interest to note that this lintel is one of the very few art-works that are illustrated by Edge-Partington and which are still in private hands. The large, round, painted eyes visible in the Sotheby's illustration of 1997 are later additions to ensure a comical view of Maori art and enhance the carving's appeal to Europeans. These painted eyes are not visible in the Hamilton/Edge-Partington drawing and were carefully removed shortly after the 1997 auction.

Taupo area, Maori People, Central North Island, New Zealand, Polynesia. Kauri pine wood (agathis australis) and red pigment, called kokowai, which is obtained by mixing finely ground natural ochre with shark-liver oil. 70 x 29.5 x 7.8 cm. Early te huringa period (The Turning) pre 1850. Reputedly carved by Master-Carver Wero Taroi of Rotorua iwi, Te Arawa.
Date: pre 1850
Period: 1850-1900, 19th century
Origin: New Zealand, Polynesia
Medium: Kauri pine wood
Dimensions: 70 x 29.5 x 7.8 cm (27¹/₂ x 11⁵/₈ x 3¹/₈ inches)
Provenance: Provenance: Originally acquired by John Joshua, owner, from 1886 to 1897, of the Spa Hotel (Lofley's Hotel) at Taupo near Rotorua and brought to Australia upon his retirement c. 1897. Ex Galerie Christine Valuet, Paris. Ex private collection, Paris.
Literature: Published :
Edge-Partington, J., 1895. An album of the weapons, tools, ornaments, articles of dress etc. of the natives of the Pacific Islands. Second Series. (Issued for private circulation by J. Edge-Partington and C. Heape). The Holland Press, 1969, vol II, pl. 151.
Veys, F.W. : MANA MAORI – The Power of New Zealand's First Inhabitants. Leiden University Press, 2010, page 63.
Hermann, I.; Veys, F.W. : MAORI – Die Ersten Bewohner Neuseelands. Linden Museum, Stuttgart, 2012, p. 35.
Exhibitions: Exhibited :
Museum voor Volkenkunde, Leiden & Linden Museum, Stuttgart, 2010 to 2012.
Categories: Tribal Art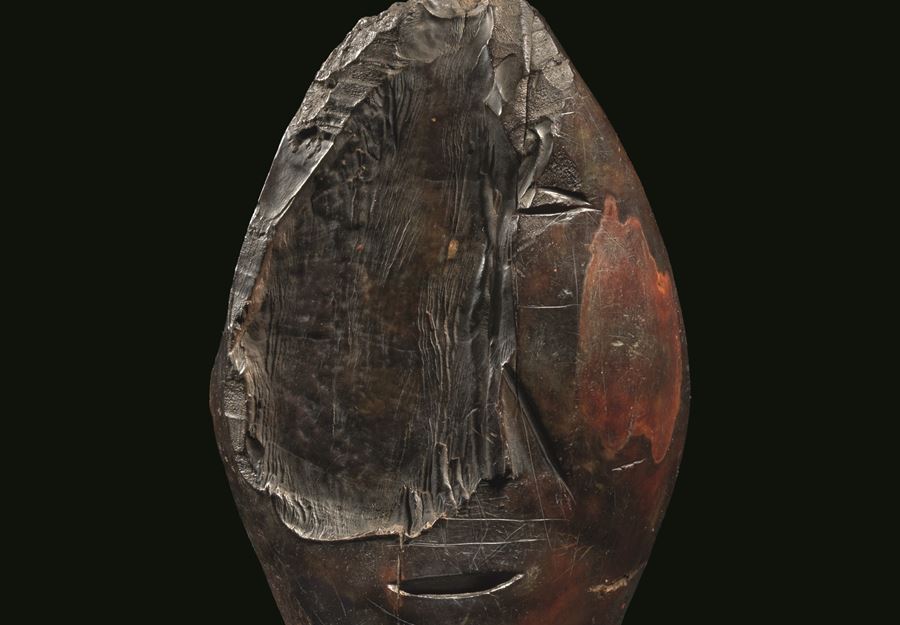 Discover the gallery
Galerie Meyer-Oceanic Art
Tribal Art dealer specializing in early Oceanic Art since 1980 and archaic Eskimo Art since 2010
More Works From This Gallery