Description & Technical information
This dagger features a watered steel blade and a jade hilt, embellished with five semi-precious stones inlaid with gold in the kundan technique. The jade is carved around the base of the hilt and the pommel, featuring floral and vegetal motifs. Acanthus leaves line the quillon block and terminate on either end with semi-precious stones, while a central lotus flower sprouts centrally among leafy stems. The pommel bears two carved pinnate leaves along its edge, which join at the butt with a semi-precious stone. Further leaves and flowers, including a lotus, curl around the sides of the pommel. The blade has a sunken panel with median ridge and lotus motif, and ends with a swollen tip.
The scabbard, made from wood overlaid with velvet and metal thread trim, bears a matching gold overlay chape and locket with floral motifs differing on either side. The pattern on the front consists of flowers set against a ground of wavy lines symbolizing water, depicted in reserve within gold overlay. This same type of pattern can be found on a 17th century bidri ware tray from the Deccan, housed in the Los Angeles County Museum of Art, Accession Number M.89.19, illustrated in Zebrowski p. 258, No. 440 and pl. 508. Attached to the back of the scabbard is a label with the number '3', referring to the Bandanwara arsenal in which it was made.
For further examples of daggers with similar hilts, see Kaoukji, p. 180-81, Cat. No. 62, and Ricketts & Missilier, p. 113, No. 195. For other daggers from the Bandanwara arsenal, see Hales, p. 16, No. 39.


Date: 18th century
Period: 1600-1750, 1750-1850, 18th century
Origin: India, Rajasthan
Medium: gold, Watered steel blade, Jade hilt
Dimensions: 43.5 cm (17¹/₈ inches)
Provenance: Private Collection

Literature: Hales, R. Islamic and Oriental Arms and Armour: A Lifetime's Passion, Robert Hales, England, 2013.
Kaoukji, S. Precious Indian Weapons and Other Princely Accoutrements, Thames & Hudson, London, 2017.
Ricketts, H. and Missillier, P. Splendeur des Armes Orientales, Acte-Expo, Paris, 1988.
Zebrowski, M. Gold, Silver & Bronze from Mughal India, Alexandria Press, London, 1997.

Categories: Arms & armour, Oriental and Asian Art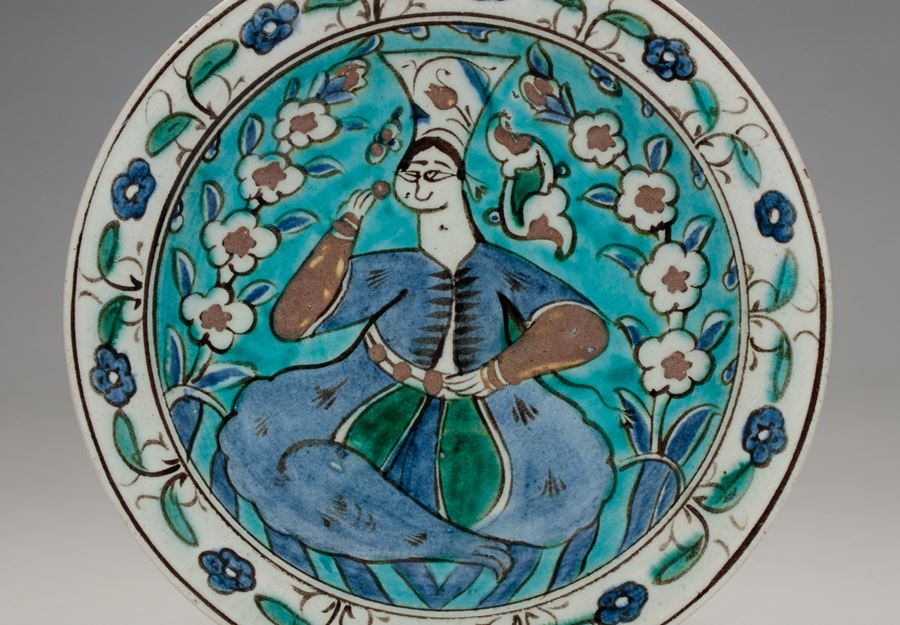 Discover the gallery
Amir Mohtashemi Ltd.
Indian,Islamic and Cross-Cultural Works of Art
More Works From This Gallery