Description & Technical information
In this three-quarter-length portrait of William Pitt the Younger, John Hoppner has painted an image of restrained elegance. The cut of Pitt's clothing, his confident, upright bearing and the background column create a sense of reserved power that is heightened by the touch of opulence brought out by the gold brocade drape.

Pitt the Younger was one of Britain's preeminent politicians of the late eighteenth and early ninetieth centuries. He served as Prime Minister from 1783 to 1801 and then again from 1804 to 1806. His father, William Pitt the Elder, 1st Earl of Chatham, had also been Prime Minister. As a child, Pitt the Younger was extremely intelligent, though sickly, and is said to have expressed parliamentary ambitions at the tender age of seven. He attended Cambridge University at the age of fourteen and left three years later after taking advantage of a little used privilege available only to the sons of noblemen by choosing to graduate without passing any examinations. It was during his time at Cambridge that Pitt formed a lifelong friendship with the politician and leading protagonist for the abolishment of the slave trade, William Wilberforce (1759-1833). After the death of his father in 1778, Pitt received legal training at Lincoln's Inn and was called to the Bar in 1780.

Pitt's first unsuccessful foray into politics was during the General Election of 1780 where he contested, and lost, the University of Cambridge seat. However his second attempt proved more fruitful and, having gained favourable local patronage, he won the 'rotten' borough of Appleby in Cumbria during the 1781 by-election. Pitt came into his own as a politician, casting aside the withdrawn aloofness that had characterised his university days, becoming a respected parliamentarian and a talented debater. Like his father, he strongly denounced the American War of Independence and aligned himself with influential figures such as the prominent Whig statesman and radical, Charles James Fox, who would later become Pitt's lifelong political rival. He was made Chancellor of the Exchequer under Lord Shelburne in 1782.

At the age of twenty-four, having rejected the post three times previously, Pitt accepted George III's appointment and became Great Britain's youngest ever Prime Minister; a position many felt he was too young to carry out. A popular ditty commented that it was 'a sight to make all nations stand and stare: a kingdom trusted to a schoolboy's care'. In two separate ministries Pitt served as Prime Minister for almost twenty five years. He died in office from liver disease and was unmarried, having also accumulated debts of forty thousand pounds. Parliament agreed to pay the sum on his behalf, and granted Pitt the honour of burial in Westminster Abbey.¹ A patriot, his last words are said to have been 'Oh my country! How I love my country!'.

Pitt's time as Prime Minister was certainly momentous as he led the country through major events, including the French Revolution and the Napoleonic Wars, regaining financial stability for Britain after the American War of Independence, and bringing about Union with Ireland. He also helped to define the role of the Prime Minister as the supervisor and co-ordinator of the various Government departments. Pitt resigned as Prime Minister in 1801 after he had lost the confidence of George III when the king refused to accept Pitt's Emancipation of Catholics Bill, saying that his assent would break his coronation oath of loyalty to the Church of England. However, Pitt resumed the position once again in 1804, when Napoleon threatened invasion, despite his failing health, possible alcoholism and limited support in the House of Commons.

The present portrait is one of several versions completed by Hoppner of Pitt the Younger. Hoppner's original portrait of Pitt (now at Cowdray Park) was commissioned by Lord Mulgrave and begun in 1804. It had not left Hoppner's studio when Pitt died in 1806 as it was being engraved in mezzotint by George Clint, and applications for copies were immediately submitted by Pitt's friends and colleagues. These were all made with the permission of Lord Mulgrave before the original left Hoppner's studio. The demand was considerable and Hoppner himself is said to have executed 20 versions, one of which is the present painting. Still further replicas were painted by Richard Reinagle (1775-1862), Samuel Lane (1780-1859), John Rising (1753-1817) and John Jackson (1778-1831)²

Interestingly, in this work, Hoppner has not focused on Pitt as a politician, rather he is presented as a distinguished and refined gentleman. His parliamentary status is subtly alluded to as his right hand rests on the black and gold gown of the First Lord of the Treasury; an office usually, but not always, held by the Prime Minister. However, one can only see a glimpse of this gown, which seems to have been flung onto the chair. When one compares this portrait to those of other eighteenth-century Prime Ministers, we see how understated it is. For example in Nathaniel Dance's (1735-1811) portrait of Frederick North, 2nd Earl of Guilford the Prime Minister wears the gown over an eye-catching red suit and blue sash, thus more overtly focusing on Lord North's affluence and his role as Prime Minister.

Due to his position, Pitt was frequently portrayed by artists. However, the sober mood of Hoppner's work was a recurring theme in these depictions, as evidenced by James Gillray's (1757-1815) etching, William Pitt. Despite the fact that he invented, almost single-handedly, the genre of British political caricature, Gillray has provided a serious and sympathetic portrayal of Pitt. Although here Pitt is clearly much younger than in the present work there is still the same elegance in his demeanour, dress and surroundings. Pitt is shown looking into distance, possibly pondering on what is written on the paper in front of him. The writing desk and the paper are the most significant differences between this and the present work, and their inclusion reflects the image of austerity for which Pitt was renowned.

For a period, Hoppner was the most important portrait painter in England and the high status of his sitters reflects this reputation. During the 1790s, he was the principal painter to the Prince of Wales and produced works such as George IV as Prince of Wales. As in his portrait of Pitt, Hoppner has painted the prince as a gentleman in everyday dress, although his dark coat bears royal insignia. One major difference however, is that, whereas Pitt stands in a dark interior, the portrait of George IV as Prince of Wales is set within a landscape. This work is an example of how Hoppner's landscape portraits were often painted with an almost abstract vigour, hinting to the future work of Joseph Mallord William Turner (1775-1851). Indeed, Hoppner was instrumental in advising Turner at the beginning of the latter's career as an oil painter: Turner's first exhibited oil, Fishermen at Sea (Tate, London), owes more than a little to Hoppner's Gale of Wind (Tate, London).

However, not all of Hoppner's portraits employ this simplicity of dress, for example George IV as Prince of Wales (The Royal Collection) is a far more extravagant work. The prince is dressed in the ceremonial robes of the Order of the Garter, a highly exclusive medieval order of chivalry. This is an image that reflects the sitter's royal status. The huge velvet mantle, the hat's ostrich feathers, and the glitter of gold are signs of the opulence and extravagance that one would associate with the sitter. The classical columns, in front of which George IV stands, further exaggerate the notion of grandeur. This is an image of pomp, power and ceremony, themes which Hoppner only hints at in his Portrait of the Right Honourable William Pitt the Younger (1759-1806), Three-Quarter-Length, in a Black Coat, Standing before a Column and Gold Brocade Drape and George IV as Prince of Wales.

Hoppner was born in Whitechapel to Bavarian parents. According to contemporary accounts, he was the most important portraitist in Britain in the period following the retirement of Joshua Reynolds (1723-1792) in 1789. His mother was a lady-in-waiting to Queen Charlotte, the wife of King George III. During his time as a chorister in the Chapel Royal he was noticed by the King as a 'Lad of Genius' for his drawing ability. As a result he was sent to live with the keeper of the King's drawings and medals and given a royal allowance. This preferential treatment led to later speculation that he was an illegitimate son of the King, although there is no evidence for this. However, Hoppner, who was attuned to the value of publicity, never discouraged the rumours.

Hoppner entered the Royal Academy Schools in 1775, winning the Academy's silver medal for life-drawing three years later. He first exhibited at the Royal Academy in 1780 and two years later won the Academy's gold medal for history painting, with a now untraced scene from King Lear. His marriage in 1781 resulted in the withdrawal of his royal allowance and so he began to support himself by painting works that were suitable for engraving, such as portraits of beautiful women. His early pictures are well drawn and broadly painted, resembling Johann Zoffany's (1733-1810) life-size paintings.

By the mid-1780s, Hoppner's brushwork was beginning to take on some of the freedom that was to mark his mature work, as exemplified in Portrait of the Right Honourable William Pitt the Younger. A greater reliance on scumbling and impasto is evident, and his palette becomes purer. His paintings were noted for their colour and it was unfortunate for Hoppner that, due to fashion trends, clothes were often restricted in colour to black for men and white for women. By 1787, he was well established as the prime successor to Reynolds and Thomas Gainsborough (1727-1788). In the 1790s he began painting close friends, drawing upon early sixteenth-century Venetian examples, which resulted in portraits set against a rich, dark background, executed with a sensitive appreciation for the qualities of the paint. He made widespread use of sfumato for his treatment of hair, fur and, occasionally, foliage, and his whites are applied with considerable energy.

Hoppner was a regular traveller and sketcher in England, Scotland and Wales and only once travelled abroad when, in 1802, he visited Paris during the Peace of Amiens. During this sojourn, his exposure to Napoleon's spectacular art collection in the Louvre profoundly affected his style. His work became simpler in composition and any exceptions to this stylistic modification are invariably due to the specific whims of his patrons. The masterpiece of his last years is Sleeping Nymph (1806, Petworth House, West Sussex), which depicts a reclining nude and an accompanying cupid in a lush landscape, is a picture that has been highly praised for its colouring.

During the 1790s, Hoppner was the preeminent portraitist in England, as Thomas Lawrence (1769-1788) was struggling to maintain his own spectacular successes of 1790; a circumstance that continued to be the case until the end of his life. Hoppner painted most of the prominent figures of the day, including Pitt, several members of the royal family, Horatio Nelson and Pitt's successor as Prime Minister, William Wyndham Grenville. Hoppner's portraits were known for their excellent likenesses; the faces of his sitters are almost anatomically and structurally built up with paint, while his treatment of costume indicates a similar appreciation and understanding of the texture of each fabric. His best portraits are simply constructed and brilliantly executed with vibrant brushwork and luscious colour, with some of his quarter-length portraits providing remarkable psychological insights. Hoppner took over the broad brushwork of the mature Reynolds, but followed the fashion of the 1790s and early 1800s for more restrained compositional structure and simplicity in dress. The present painting exemplifies the wonderful handling of paint, and the ability to capture a sitter's character, that made Hoppner one of Britain's best and most sought after portraitists.

¹ After his death in 1833, William Wilberforce was also buried in Westminster Abbey, close to his friend William Pitt the Younger.
² see R. Walker, National Portrait Gallery, Regency Portraits, 1908, I, pp. 392-3 .
Period: 1750-1850, 18th century, 19th century
Origin: England
Medium: Oil on canvas
Dimensions: 144.5 x 114.5 cm (56⁷/₈ x 45¹/₈ inches)
Provenance: Anonymous sale, Sotheby's London, 12th July 1995, lot 67;
Anonymous sale, Bonhams London, 3rd December 2008, lot 67.

Categories: Paintings, Drawings & Prints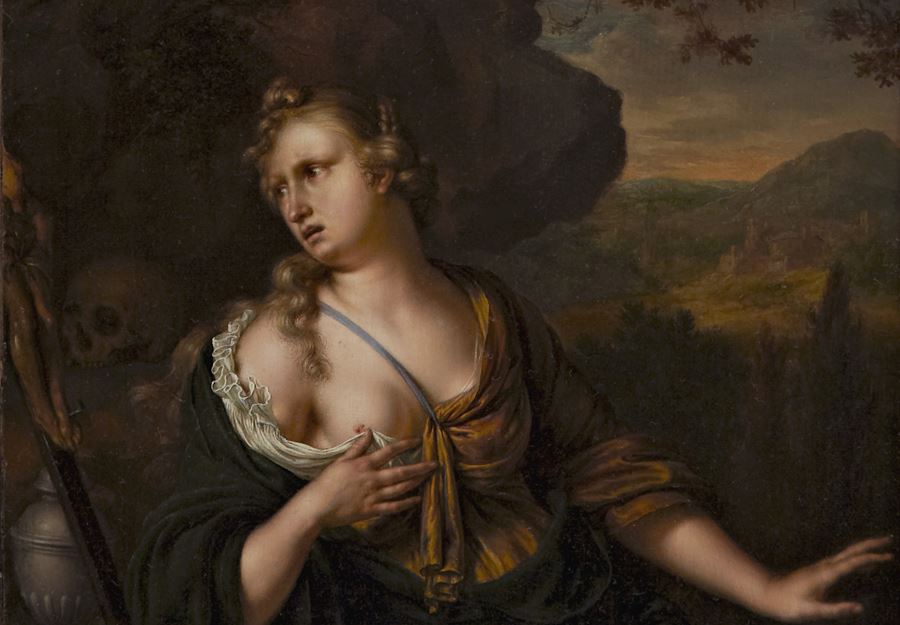 Discover the gallery
Sphinx Fine Art
Old Master & Russian Paintings
More Works From This Gallery