Description & Technical information
The right hand, with long slender fingers, modelled to just above the wrist, lying flat on an integral brick shaped base, the block built up on the right hand side abutting the hand.

It has been suggested that this may be a fragment from a naophorous statue (a figure, standing or kneeling, holding a naos or shrine in their lap) or a complete work, a sculptor's model. Scholarship is still divided on the exact use or meaning of complete carvings of body parts which may be an 'ex voto' or sculptor's 'trial piece'. The proliferation of the type coinciding with a time of great temple building, however, suggests a votive purpose as such building programmes will have encouraged donations.



Period: Antiquity
Origin: Egypt
Medium: Limestone
Dimensions: 9.4 x 18.3 x 8 cm (3³/₄ x 7¹/₄ x 3¹/₈ inches)
Provenance: Private collection, France, acquired 1980s
Literature: A model of a fist in the collection of the Metropolitan Museum of Art (acc. no. 66.99.74) is intended to be complete but depicts its subject in a partial or unfinished way. Another example of a hand lain flat in the same position is on display in the Cairo Museum.

For the positioning of the hand if taken from a naophrous stature see Lawrence M. Berman, with Kenneth J. Bohac, Patricia S. Griffin and Bruce Christman, 'The Cleveland Museum of Art; Catalogue of Egyptian Art' (Cleveland, 1999) pp. 422-423, no.316.
Categories: Classical & Egyptian antiquities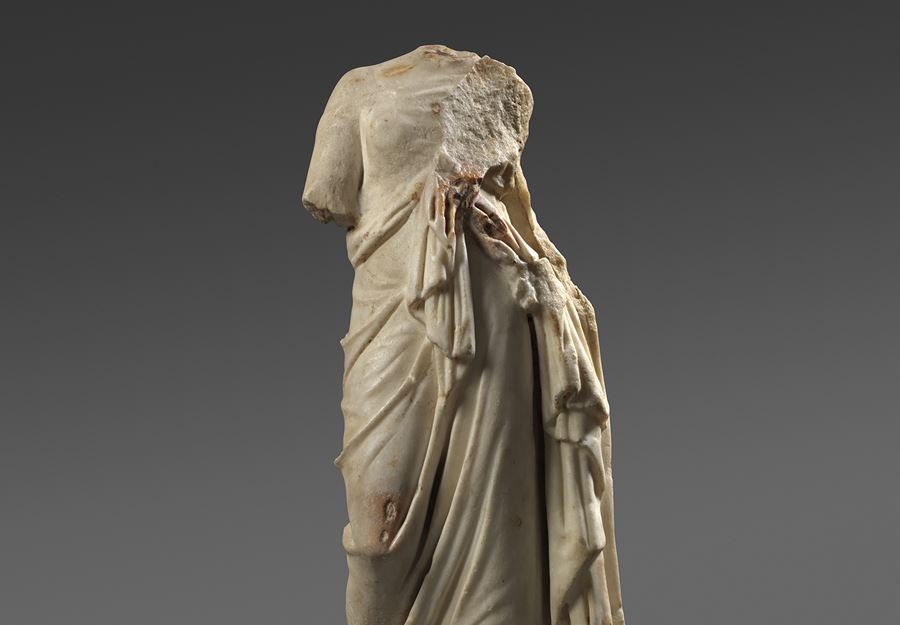 Discover the gallery
Rupert Wace Ancient Art Ltd
Ancient Art from the Classical World, Egypt, the Near East and the Early Cultures of Northern Europe
More Works From This Gallery