Description & Technical information
This white marble torso of a standing Buddhist figure, is a beautiful example of the fine and sensitive carvings of the Northern Qi period. Rendered in low relief, the u-shaped folds of the robes fall down in soft swaths. Traces of red pigment on the reverse indicate it may once have been brightly polychromed. The cylindrical form and simply carved surface are typical of the Northern Qi period and the use of marble, could indicate this was made in the Hebei area. The choice for this more costly material, as opposed to the more frequently uses limestone, indicate this likely a sculpture of Buddha.

Buddhism originated in Nepal in the 6th century BC and entered China through travelling monks during the Han Dynasty (206 BC-220 AD). Their teachings and imagery were gradually assimilated into Chinese art and culture, producing its own distinctive practices and philosophies. The rise of the Buddhism, also saw the emergence and development of religious sculpture for ever growing number of places for worship.

The Northern Qi rulers (549-577), were particularly devout Buddhists and through their Turkic neighbours, there was an increased artistic influence from India and Persia. The sculpture from this period is unsurpassed for the treatment of the garments. In earlier Buddhist sculpture, the attire was inspired by more rigid Chinese officials' robes. This now made way for a more simple Indian inspired garment, with thin long-sleeved robes, which fitted the body more closely.

This torso comes from the collection of renowned Belgian entrepreneur Jean van Milders. He and his wife were avid collectors, of modern and Chinese art, often buying at fairs such as TEFAF Maastricht.

Date: Northern Qi period (549-577 A.D.)
Period: Middle Ages, 6th century
Origin: China
Medium: White marble
Dimensions: 53.5 cm (21¹/₈ inches)
Provenance: - With Zen Gallery Brussels (2004)
- Van Milders Collection, Belgium 2017
Categories: Oriental and Asian Art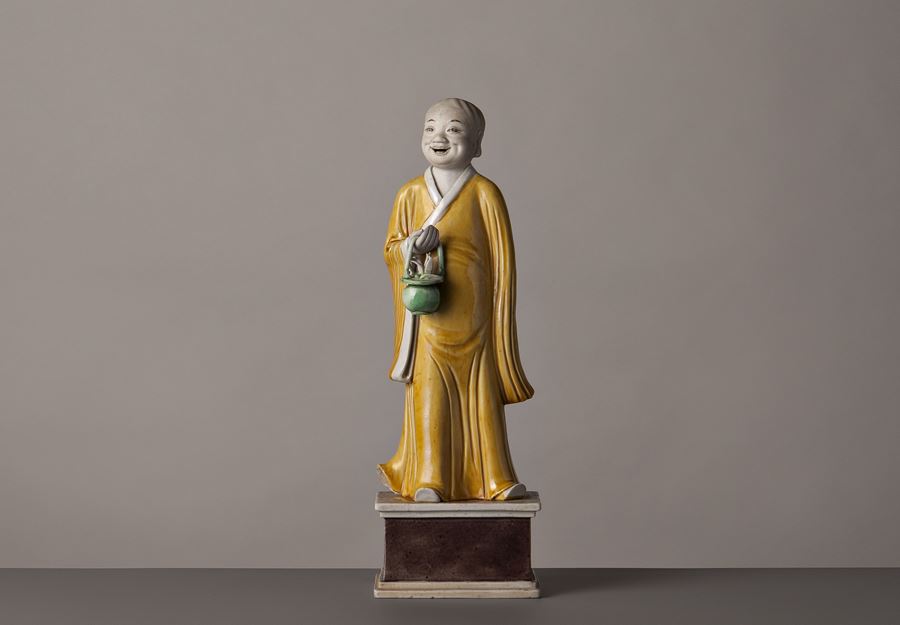 Discover the gallery
Vanderven Oriental Art
Chinese Ceramics and Works of Art
More Works From This Gallery