Description & Technical information
Containing seventeen pages with drawings in black ink of Hindu mythology on Madurai temple architecture, the first page with later addition in French: "Mythologie Hindou d'apres des scultures (sic) de temples a Ramipuram et Madura, recueuillis par le Colonel Mackinsie, definis exactement par des Indiens sous sa direction et trouvant au complet a la Societe Asiatique de Calcutta" This volume is an illustration of the continuing fascination of the British with the temple architecture in Madura. In the 1780s Adam Blackader supervised an extensive series of drawings of Tirumala Nayak's mandapa and these helped to spark an interest in South Indian temple architecture in English antiquarian circles. Colin Mackenzie (1754-1821) continued this tradition by commissioning the detailed drawings of the temples in Madura between 1801 and 1805 (Mildred Archer, Company Paintings, London 1992, pp. 40).
Period: 1750-1850, 19th century
Origin: India
Medium: Black ink on paper
Categories: Oriental and Asian Art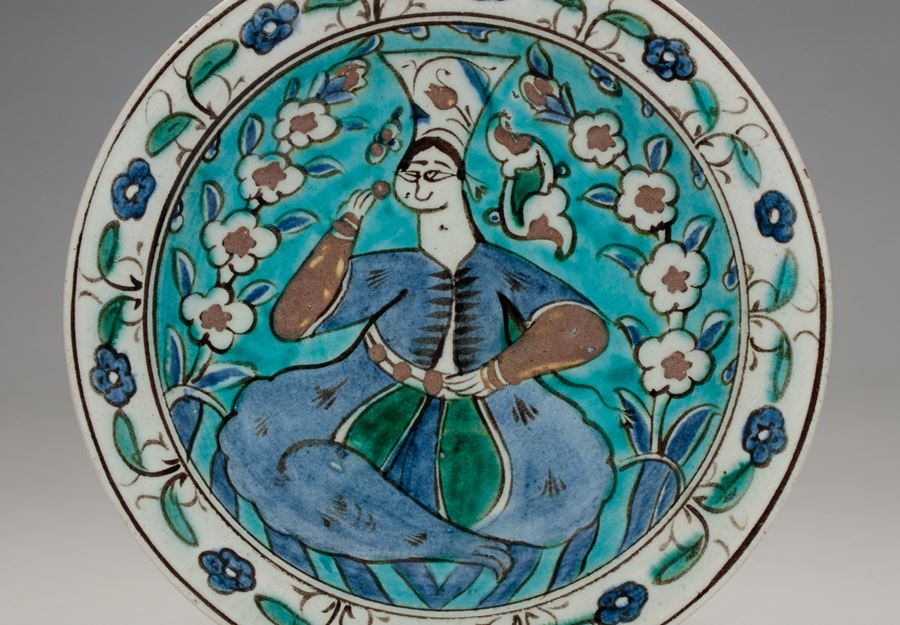 Discover the gallery
Amir Mohtashemi Ltd.
Indian,Islamic and Cross-Cultural Works of Art
More Works From This Gallery