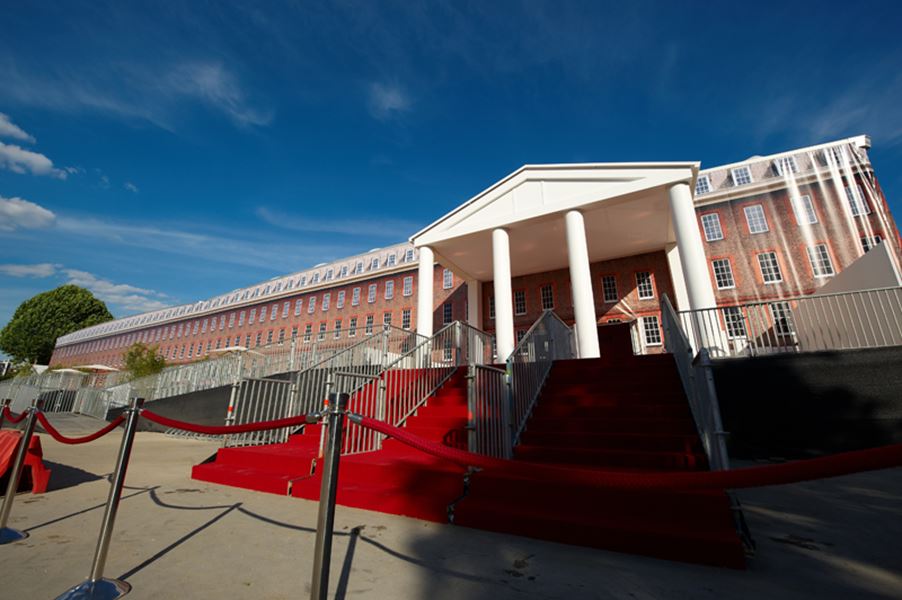 Hailed by Sir Roger Moore as "breathtaking in its execution" and crowned "by far the very best fair I have ever been to" by globally-renowned interior designer Rose Tarlow in its inaugural year, Masterpiece London, a fair showcasing the best of the best in art, antiques and contemporary design is now gearing up for its second fair set to take place from 30 June – 5 July 2011 (with a Preview on 29 June). With a flurry of exhibitors clambering to secure a space at the 2011 event, the Organisers have announced they are moving to the South Grounds, The Royal Hospital Chelsea, London SW3 to accommodate in the region of 150 exhibitors.
The move to South Grounds, The Royal Hospital Chelsea, London SW3
Nicola Winwood, Fair Director says, "We are delighted planning permission has been granted for Masterpiece London 2011 to be held at the South Grounds of The Royal Hospital Chelsea, London SW3. It allows us to increase the number of exhibitors who can take part enhancing the enjoyment for our visitors. Since Masterpiece London unveiled its plans in July 2009, the response to this pioneering concept has been overwhelmingly positive from dealers and exhibitors, collectors, the media and this year's fair visitors. The Royal Hospital Chelsea buildings and grounds are the ultimate masterpiece – making it the ideal venue for London's newest fair."
Peter Currie, Lieutenant Governor, of the Royal Hospital Chelsea said "We are very much looking forward to working with Masterpiece London in 2011 and beyond. We believe it will prove to be extremely beneficial to the local community in Chelsea, to London more generally and to the Royal Hospital itself."
Thomas Woodham-Smith, Chairman and one of the founders of Masterpiece London, plans to concentrate on strategically growing and driving the 2011 fair as an internationally-renowned event in consultation with the Masterpiece Board and Fair Director, Nicola Winwood. Thomas is stepping down from his role as Managing Director of Mallett Antiques London to focus on the strategic expansion of the Masterpiece brand but will continue to act as a consultant to company.
Exhibitor Update
Masterpiece London sets itself apart from other fairs by incorporating premium collectors' items from brands across a range of disciplines. The response from 2010 exhibitors was unprecedented and those confirmed to return include Dickinson, Vanderven & Vanderven, and A La Vieille Russie. New names include Noortman Master Paintings, Marlborough Fine Art, Daniel Katz Ltd and Rolls-Royce.
Charity
Masterpiece London has also announced it will be supporting CLIC Sargent, the UK's leading cancer charity for children and young people which provides clinical, practical and emotional support for young cancer patients and their families, from diagnosis onwards. A Charity Party will take place within the fair on Thursday 30 June from 19.00. Lady Helen Taylor, CLIC Sargent Ambassador, says, "Masterpiece London was a resounding success when it launched earlier this year, so we're thrilled it has selected CLIC Sargent as the beneficiary of its Charity Party in 2011. With the support and generosity of guests at the event, we hope to raise a significant amount of money so CLIC Sargent can make a real difference to the lives of children and young people with cancer."
Masterpiece London, which attracted over 18,000 visitors in 2010, provides a premium cultural experience for local London residents, and UK and international visitors on a scale that no other art, antiques and contemporary design fair does and its new home in 2011 will allow even more people to enjoy some of the world's finest pieces.