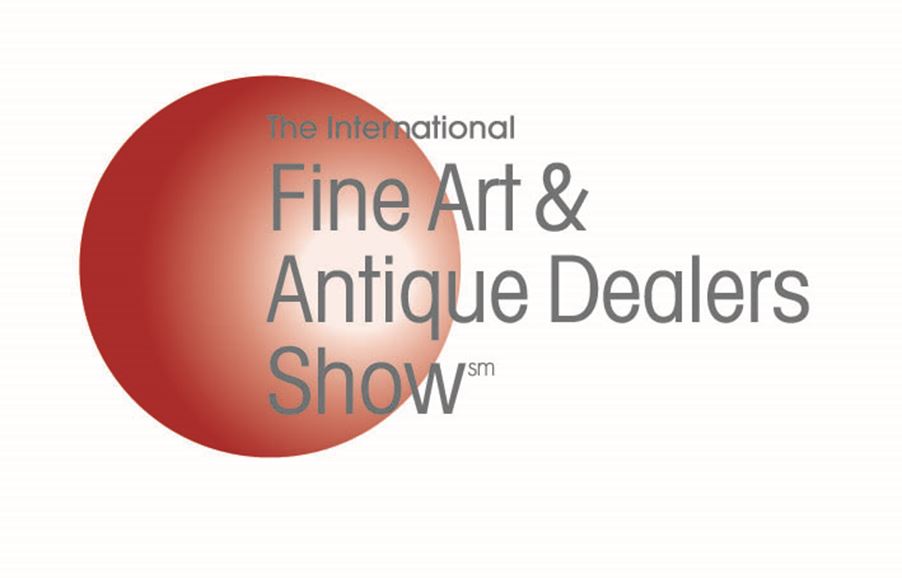 Preview Party For The Society Of Memorial Sloan-Kettering Cancer Center Thursday Evening, October 20th 2011.
A spellbinding mix of the highest quality art and antiques is the hallmark of Anna and Brian Haughton's flagship New York fair, which returns for its 23rd year, October 21-27, 2011. Sixty-four of the world's top dealers – many of them founding exhibitors – will converge on the Park Avenue Armory for the breathtaking event that collectors, connoisseurs, interior designers and art lovers anticipate all year long. The International Fine Art & Antique Dealers Show, founded in 1989, was New York's first vetted fair and remains one of the world's most prestigious and influential art and antique events. Extraordinary attention to detail, exceptional specialist dealers, breathtaking variety and exacting standards have established the International Show as the top American showcase of its kind.
This glamorous fair brings together works of art that span continents and millennia -- among them many of museum quality. Furniture, paintings, sculpture, textiles, ceramics, glass, clocks, watches, arms, armour, rare books, manuscripts, jewelry, objets de vertu, Fabergé, silver, antiquities and ethnographic art, are among the many different categories exhibited and for sale. Prices start from as little as a few hundred dollars but rise into the millions.
MasterArt.com members exhibiting at the 2011 IFAADS:
Galerie Chenel, Hancocks & Co (Jewellers) Ltd, Koopman Rare Art, MacConnal-Mason Gallery, Michael Goedhuis, Peter Finer, Ronald Phillips Ltd, The Sladmore Gallery, Tomasso Brothers Fine Art
Complete 2011 IFAADS exhibitor list:
A La Vieille Russie Inc, Agnew's, Anne Autegarden (NEW), Apter-Fredericks Ltd, Ariadne Galleries Inc, Axel Vervoordt, Bernard Goldberg fine arts (New), Bernard J Shapero Rare Books, Bernd Goeckler Antiques, Brian Haughton Gallery, Daniel Crouch Rare Books, Douglas Dawson Gallery, Dr. Joern Guenther Rare Books AG, Erik Thomsen Asian Art, Finch & Co, Frank Partridge, Galerie Chenel (NEW), Galerie du Post Impressionnisme (NEW), Gallery Lefebvre, Gander & White Shipping Ltd, H. Blairman & Sons Limited, H.M. Luther, Hancocks & Co (Jewellers) Ltd, Hostler Burrows, Hyde Park Antiques Ltd, Hyland Granby Antiques, Il Quadrifoglio SRL, J.H. Bourdon-Smith Ltd, Jack Kilgore & Co. Inc, James Robinson Inc, Jane Kahan Gallery, Japonesque, Jeffrey Beal Henkel, Jill Newhouse, Kentshire, Keshishian, Koopman Rare Art, Lillian Nassau LLC, Luis Alegria (NEW), MacConnal-Mason Gallery, Maison Gerard Ltd, Mallett Inc, Martin du Louvre, Michael Goedhuis, Peter Finer, Peter Szuhay (NEW), Phoenix Ancient Art, Potterton Books, Primavera Gallery, Raffety & Walwyn, Ronald Phillips Ltd, S.J. Shrubsole Corp, Samina Inc (NEW), Sandra Cronan Ltd, The Sladmore Gallery, Somlo Antiques, TAI Gallery/Textile Arts, Tambaran Gallery, The Silver Fund, Thomas Coulborn & Sons (NEW), Tomasso Brothers Fine Art, Wick Antiques Ltd (NEW), W. M. Brady & Co, Wartski, Yates•Trebosc•van Lelyveld
The Preview Party
The 22nd Annual Preview Party on Thursday evening October 20th will again benefit The Society of Memorial Sloan-Kettering Cancer Center. Every year, roughly 1,000 partygoers flood the aisles of the Armory among them New York's most notable art collectors, philanthropists, and business and social leaders. The Preview Party offers patrons a first peek at the dazzling collection of fine art and antiques and the opportunity to support the hospital. Founded in 1946, The Society of MSKCC is a volunteer organization dedicated to promoting the well-being of patients and their families, while also supporting cancer research and providing public education on the prevention, early detection and treatment of cancer. This dazzling evening is co-chaired by Melinda Blinken, Noreen Buckfire, Elizabeth Miller, Daisy Soros, and Michel Cox Witmer.
Thirty years of Haughton Fairs
2011 marks the Haughtons' 30th anniversary in the art and antiques fair business which began with the launch of the International Ceramics Fair & Seminar in London in 1982. Since then, the Haughton's have produced some of the most successful and influential international events and have helped to elevate the standard of fairs worldwide. The International Fine Art & Antique Dealers Show came to New York in 1989 at a time when the practice of "vetting" at fairs was still a strictly European practice and not readily accepted by the shows in America. Brian Haughton said: "The collectors who attend our fairs are generally highly sophisticated in their taste and are often extremely knowledgeable, but the vetting process, which we introduced to fairs in America in 1989, is an invaluable resource that gives buyers the extra security that they can buy with confidence. We believe our Vetting Committee members, some of the most prestigious experts in the world, continue to maintain the most stringent conditions in the industry."
Although they are well-known for their expertise running highly-successful specialty fairs in New York and London, the Haughton Organization is now keenly focused on their general art and antique fairs: the International Show and Art Antiques London which will take place June 13-20th for its third year in a purpose-built pavilion in Kensington Gardens, London. Art Antiques London incorporates the legendary International Ceramics Fair & Seminar.
NAADAA: From its inception, The International Fine Art and Antique Dealers Show has been held with the cooperation of The National Antique & Art Dealers Association of America (NAADAA), a powerhouse trade organization, founded in 1954, which is comprised of forty-five elite American art and antique dealers, many representing firms that have been in existence for over 100 years.
General Admission:
$20 (Tickets available on the door).
All bags, backpacks and tote bags must be checked.
Fair Hours: 11:00 am to 7:30 pm except for Sunday and Thursday when the fair closes at 6:00 pm

Address:
The Park Avenue Armory,
Park Avenue at 67th Street,
New York, NYC
New York:+ 1 212 642 8572
London:+ 44 (0)20 7389 6555
Organisers Office:+1 646 619 6030 (from 16th October)
For complete fair and exhibitor information and fair highlights, please visit: www.haughton.com