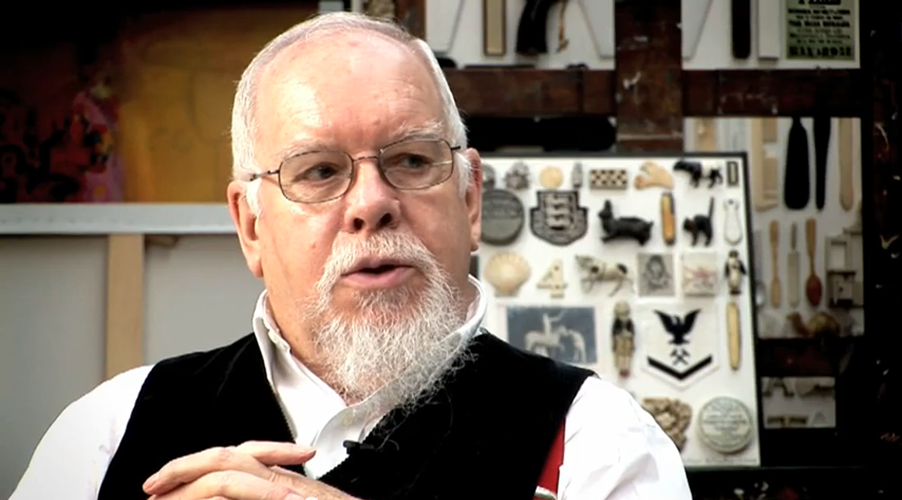 FANS of pop art are in for a treat at the 27th London Original Print Fair when it opens at the Royal Academy on April 19 with an evening celebrating the 80th birthday and printmaking achievements of Sir Peter Blake, one of the most influential British post-War artists.
As a bonus, the great man will be there in person for an 'in conversation' session in the Reynolds Room.
A seminal figure in the story of English pop art, Blake is best known for his 1967 design for the sleeve of the Beatles' album Sergeant Pepper's Lonely Hearts Club Band, an iconic image of both the Swinging Sixties and the pop art movement itself.
But Blake has excelled in many areas and has for six decades been a dedicated printmaker, as you can see from the many examples of the artist's work offered around the four day fair, especially on the stand of CAC Galleries who mount a special retrospective.
This fair does not blow its own trumpet very loudly, but it is the world's longest running print fair attracting top exhibitors and enjoying notably high sales in recent difficult times.