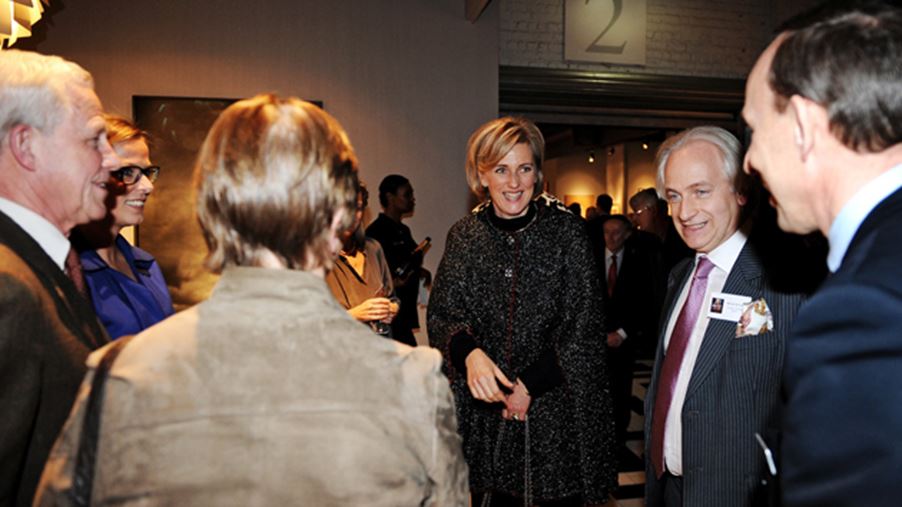 AS Maastricht celebrates its Silver Jubilee I draw attention to what is, following the demise of Grosvenor House, Europe's most venerable fair, the Brussels Antiques & Fine Art Fair (BRAFA), the 57th annual edition of which was held in the Belgian capital from January 21 to 29 with three days private parties beforehand.
For years it was held at Palais des Beaux Arts in the heart of the city but while worthy it was very much a Belgian event.
However, with the move to the vibrant Tour & Taxis site in 2004, a venue redolent of industrial chic, it has now broadened its appeal and, although not yet truly international, is a European fair to be reckoned with.
It has improved year on year since 2004 and in January saw a record attendance of 46,000 and some good sales, mainly in the areas for which Brussels is known, tribal, antiquities, medieval work and modern art.
BRAFA President, Brussels silver specialist Bernard De Leye, has an aim of "moving the BRAFA up a notch each year". Having attended the past ten I must say he is as good as his word and this year it looked better than ever.
Quality was not totally consistent around the stands but it is getting better. Two exhibitors who had no complaints were Brussels tribal specialist Didier Claes and Antwerp picture dealer Ronny Van de Velde who both enjoyed an almost complete sell-out on opening night.