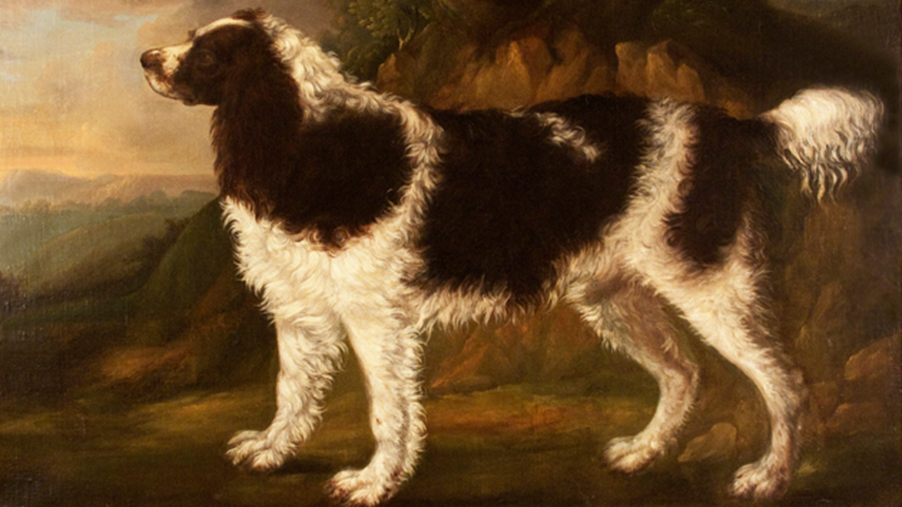 WHILE many think the British love of their dogs borders on the eccentric, we are not the only nation nuts about man's best friend. I have seen pampered pooches sitting at table in smart Paris restaurants and the sight of professional dog walkers skillfully manoeuvring up to 10 dogs down Park Avenue in Manhattan is one to behold.
And Manhattan's Upper East Side is home to the world's top dealer in dog paintings, William Secord, who has written the definitive book on 19th century dog pictures and whose gallery at 52 East 76th Street has supplied canine canvases to well-heeled dog lovers since 1990.
Just opened at the gallery is an exhibition which is as good as it gets for connoisseurs of dog art, some 100 works from the renowned Sarah Evans Collection which includes such top names in the field as Cecil Aldin, Maud Earl, George Vernon Stokes and Arthur Wardle.
Sarah Evans was a renowned, prizewinning breeder of field spaniels who formed a formidable art collection covering many breeds, although spaniels are particularly well represented.
Sadly, she died last year at her Maryland farm at the age of 55 but this show, which opened to coincide with the 137th annual Westminster Kennel Club Dog Show at Madison Square Garden and runs until March 23, is a fitting tribute to one of the dog world's most prominent figures.
Incidentally, in case you were wondering whether dogs are allowed into William's smart gallery, they are not only welcomed but also offered water and doggy biscuits.