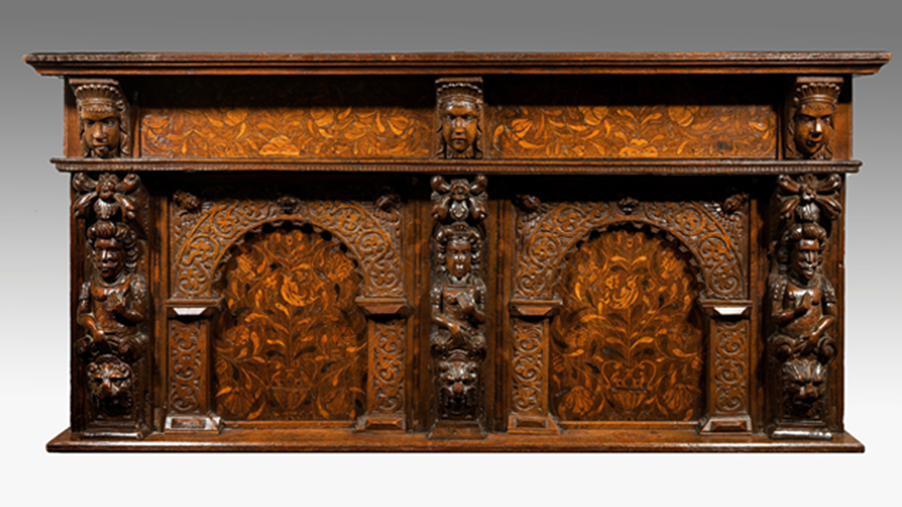 OVERLAPPING with Maastricht is a very different fair, but one which over its 21 years has also built up a loyal following. So in case you want to adjust your schedule to take in both events (and some people do) here is early notice that the BADA Antiques & Fine Art Fair will be held in its smart marquee off Sloane Square, Chelsea from March 13 to 19.
This is an unashamedly British affair, hardly surprising since it is the annual showcase of some 100 members of the venerable British Antique Dealers' Association.
Not all the stock reflects the marked BADA influence but the appeal of this elegantly turned out event is that it does have a traditional English feel and the best sellers are in the areas associated with the top end of the UK antiques trade, such as clocks and good quality brown furniture.
But not boring brown furniture as can be seen from the c.1580 oak overmantel we illustrate for which Devon dealer Shaw Edwards will ask £15,000. It was probably made in the Leeds area and interesting are the masks below the top which appear to depict Native Americans – a link perhaps with the return of Sir Walter Raleigh from the New World?
Regular customers come to town to shop at BADA and it is also popular with the wealthy locals, especially the increasingly large contingent of overseas residents of Kensington and Chelsea.