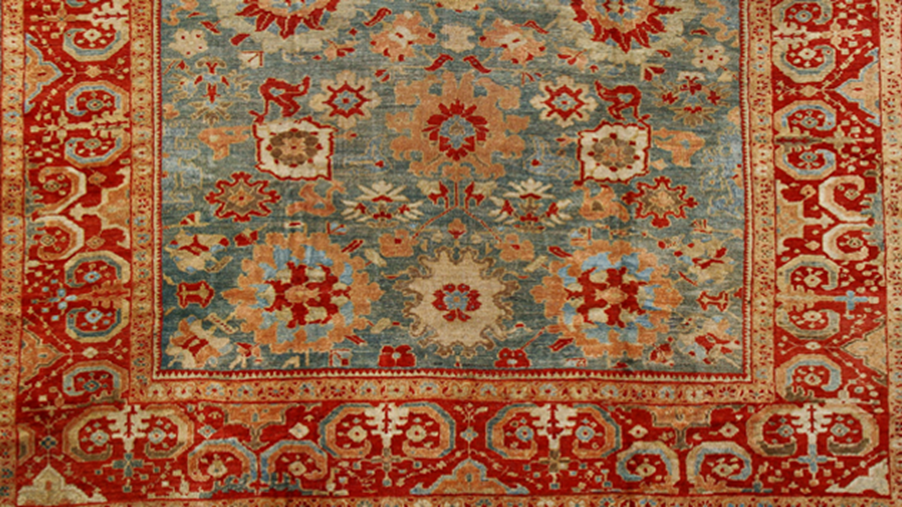 WHILE there are specialist fairs for antiquities, tribal art and ceramics I can't think of one that caters exclusively for rugs and textiles, possibly the last was the Hali fair at Olympia which shut up shop in 2006.
So it is not surprising the new London Antique Rug & Textile Art Fair has rapidly made a mark.
This is not the highest profile event and is a fairly modest outing of just eight specialist international dealers but it is unique in the UK and possibly Europe so is worth catching at its third staging from April 18 to 21 at The Showroom, Penfold Street, NW8, the antiques quarter of now fashionable Marylebone.
Far from grand, the fair has an evocative, souk-like ambience which nevertheless suits the assembled tapestries, rugs and tribal weavings.
Timed to coincide with the spring Islamic sales the event attracts a lot of specialist trade and collectors but the word is also spreading among interior designers.
There is a good selection at less than £5000 but this antique Persian Ziegler rug, measuring 10ft x 17ft 3in (3.07 x 5.25m) and featuring an unusual pale turquoise ground, does not seem unreasonable at €48,000 from James Cohen of London and Milan.