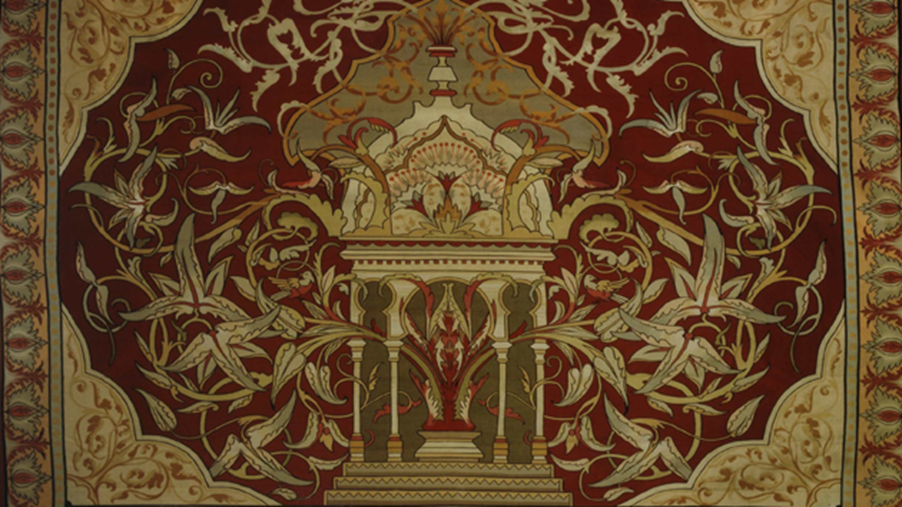 THOSE with even the remotest interest in art and antiques are aware that the world's greatest fair in the field, TEFAF Maastricht, will be held in the Dutch city next month.
There is no question of the supremacy of Maastricht and remarkably year on year it just reinforces its position as having no equal.
In early February I spoke with London dealer in Chinese art Ben Janssens, now in his seventh year as chairman of the fair, and asked what he thought were the prospects for the 26th staging from March 15 to 24.
He agreed they were better than for any other such fair and cited as one major reason the point all we regular visitors know: that this is the event for which all 265 top dealers from 20 countries will have saved their very best works so a show which cannot be matched is guaranteed.
Already there are plenty of treasures promised, such as this important c.1860 Aubusson, 20ft (6m) long carpet designed by the famed French architect and designer Eugene Viollet-le-Duc (1814-1879) for the sanctuary of Notre Dame cathedral in Paris.
It will cost $645,000 from New York's Carlton Hobbs, who made a spectacular Maastricht debut last year and can be relied upon for some real showstoppers.
Viollet-le-Duc won many notable commissions but none more prestigious than when in 1845 he was assigned to restore Notre Dame, a project which lasted until the end of his life. He reproduced his plans for the work in an 1868 publication and that is where Mr Hobbs found the design for the carpet we show here.
And proving there is variety as well as quality other highlights include a c.1631 portrait of a bearded man by Jan Lievens to be shown by Bernheimer-Colnaghi of London, a powerful 1992 abstract oil by Gerhard Richter from Galerie Odermatt-Vedovi of Brussels and a royal food pounder from 18th century Tahiti on the stand of Paris Oceanic art specialist Anthony Meyer.
Much more on Maastricht to come.