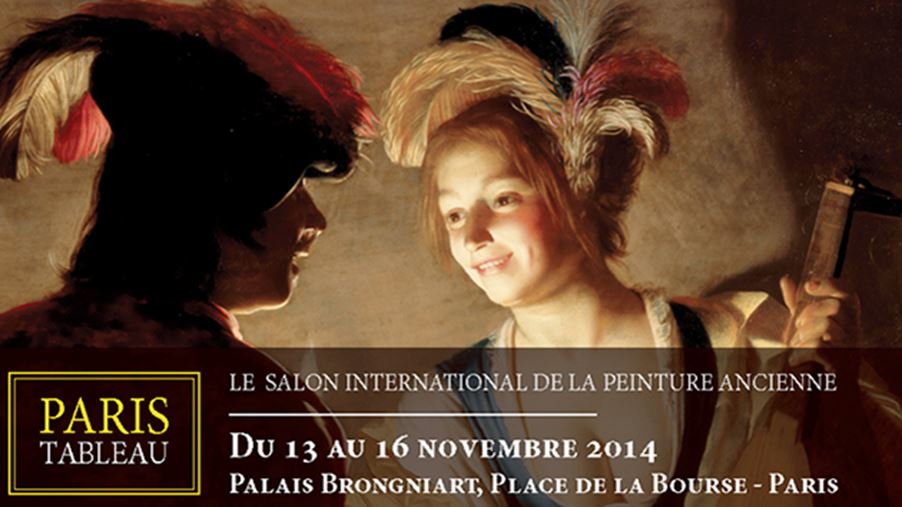 26 exhibitors from France and abroad
Public-private: 2 ways of collecting
1 international symposium


In the welcoming setting of the Palais Brongniart and for the fourth year in a row, art lovers and old master paintings' enthusiasts will be able to admire, between 13th and 16th November, portraits, genre scenes or landscapes from the Middle Ages to 1870. In keeping with its intimate and selective format, the Fair will include 26 international exhibitors including four new participants, Thomas Agnew & Sons (London), Grassi Studio (New York), Maurizio Nobile (Bologna) and Porcini (Naples), as well as two antique frame dealers.
This year Paris Tableau celebrates Flemish painting with an important exhibition and symposium:
THREE COLLECTIONS, A SINGLE PASSION – MASTERPIECES OF THE CENTRAAL MUSEUM UTRECHT, THE P. & N. DE BOER FOUNDATION AND AXA ART
The Fair presents an exhibition of paintings from the collections of AXA ART, the Centraal Museum Utrecht and the P. & N. de Boer Foundation in Amsterdam. Through Flemish and Dutch masterpieces there will be illustrations of various ways of constituting and conceiving a collection: from managing a collection as a curator, as exemplified here with the Utrecht museum, or creating a foundation as Pieter and Nellie de Boer did, to embodying the value of heritage and the protection of a historical monument as with the AXA group and the hôtel de La Vaupalière.
UTRECHT AND THE INTERNATIONAL CARAVAGGESQUE MOVEMENT
During this fourth Paris Tableau, a symposium will focus on Flemish, French and Spanish "caravaggisti" painters. Dr Liesbeth M. Helmus, curator of paintings at Centraal Museum Utrecht and Prof. Dr. Volker Manuth, professor of Art History at Radboud Universiteit in Nijmegen, along with international specialists, will highlight the early years of this movement (Thursday 13th November).
Paris Tableau asks art lovers, collectors and curators to save the date, from 13th to 16th November. A full press kit will be available from 17th July.
Find out more on
www.paristableau.com