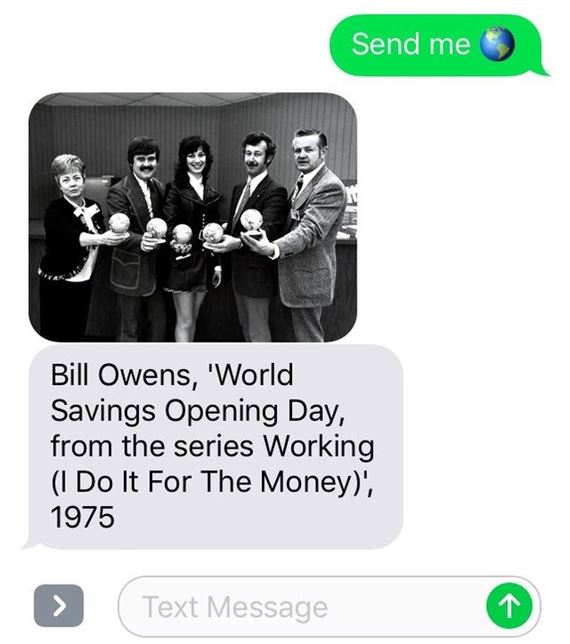 Are you ready to have some fun with your phone? This is awesome, and it will not get you in trouble at work, we promise! The San Francisco Museum of Modern Art (SFMOMA) has digitised their collection and will send pictures of art directly to your device. Just send a text message to 572-51 that contains the phrase "send me" followed by whatever you want them to send.

We texted "send me balloons," and seconds later received a photo of 2wice Magazine, Vol. 3, No. 2 The End (1999) by J. Abbott Miller. Next we texted "send me cake" and received Dessert Tray (1992-1994), by Wayne Thiebaud. Finally we texted "send me wine" and received Dinner Menu for La Fonda del Sol Restaurant, New York (c.1960) by Alexander Girard. Now we can party!

Organisers at SFMOMA started the "Send Me" campaign because the permanent collection of the museum has grown to just under 35,000 items, only five per cent of which is on view at any given time. Considering the ubiquitous nature of texting devices, they thought this would be a great way to share the rest of the collection with art lovers in an innovative and interactive way. We could not agree more. By the way – this is easily the greatest use of texting ever.