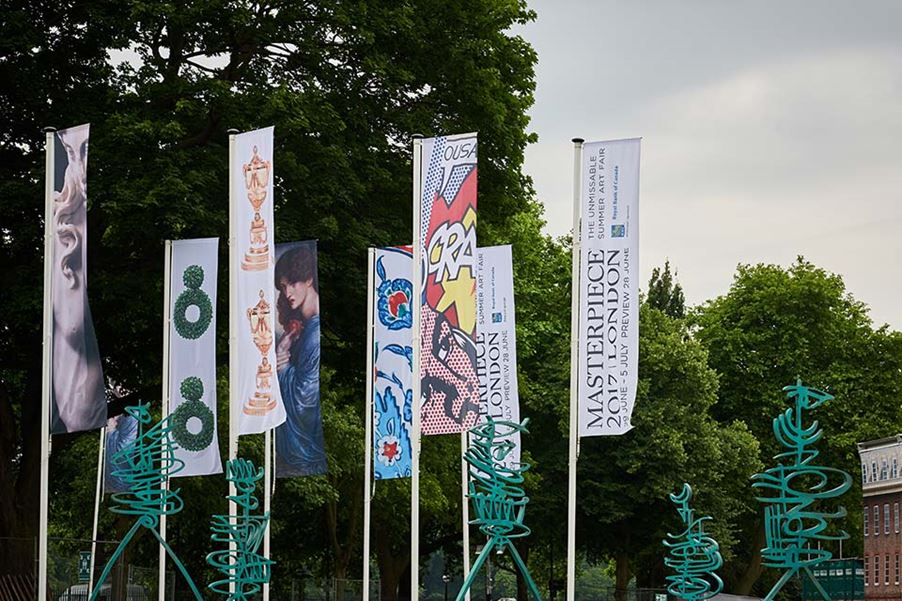 News last week that Art Basel parent company MCH Group has purchased a 67.5 per cent stake in Masterpiece London has the arts, antiques and design world wondering what the ramifications of such a merger might be. MCH called the acquisition the fourth pillar in its four-pillar Global Collector Events Strategy. That phrase is a bit imposing, and has us wondering if mergers are the way of the future.

MCH currently runs three of the most well-known contemporary art fairs in the world – Art Basel, Basel Miami and Basel Hong Kong. It also runs smaller regional art fairs throughout Europe and Asia, as well as design shows, the Baselworld watch and jewellery show, and its recently announced Grand Basel car show, which will premier in September 2018 in Switzerland then travel to Hong Kong and Miami.

We are extremely excited to see what such an esteemed brand, which attracts more than two million visitors annually to its exhibitions, can do to help Masterpiece London expand its potential. At the same time we hope consolidation between fairs will not become the norm. We have enjoyed a fantastic proliferation in fairs in recent years, each with its own personality and focus. We would hate to lose uniqueness and variety in the service of trying to compete with mega brands.