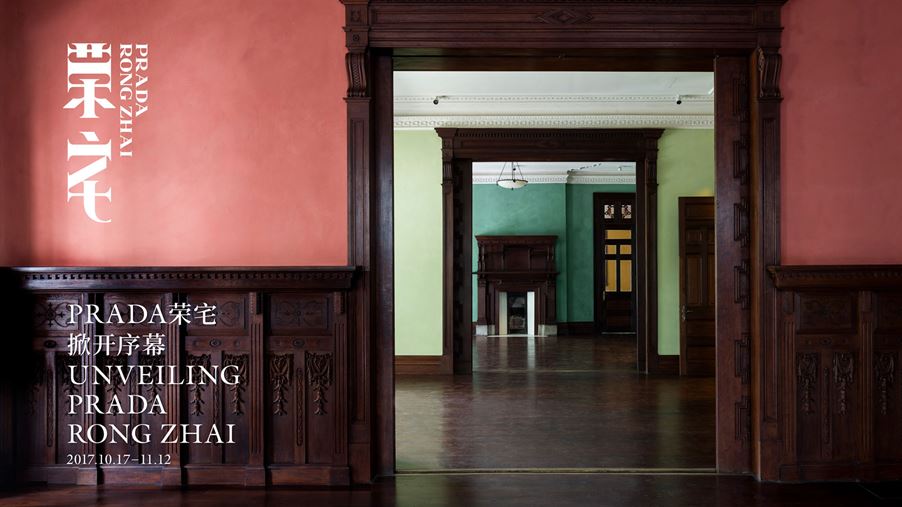 Prada has been a hallmark of craftsmanship and style since it was founded in 1913 as a handbag manufacturer. And since Miuccia Prada, granddaughter of the founder, took over in 1978, the company has evolved into a sort of luxury Bauhaus – a commercial gesamtkunstwerk that redefines modern connections between the arts.

Prada routinely brings together performers, writers, photographers, designers and artists for its fashion shows, and it also possesses a permanent collection of art. It has long hosted pop-up art exhibitions, particularly in Milan and Venice, to show off that collection. And in recent years it has invested in renovating historically relevant architectural sites, transforming them into permanent art exhibition spaces and cultural centres – case in point, the new Fondazione Prada headquarters in Milan, housed in a restored, 1916 distillery complex.

The latest such venture came this past October, when Prada unveiled the newly restored Rong Zhai mansion in Shanghai, a western-style mansion built in 1918 for a flour magnate and his family. After undergoing complete restoration by Miuccia Prada, her husband Partizio Bertelli, and a team of expert craftspeople, the mansion hosted the unveiling of the Prada 2018 Resort Collection in October. Now we are awaiting some news about future art exhibitions and cultural events the site will begin hosting next year.