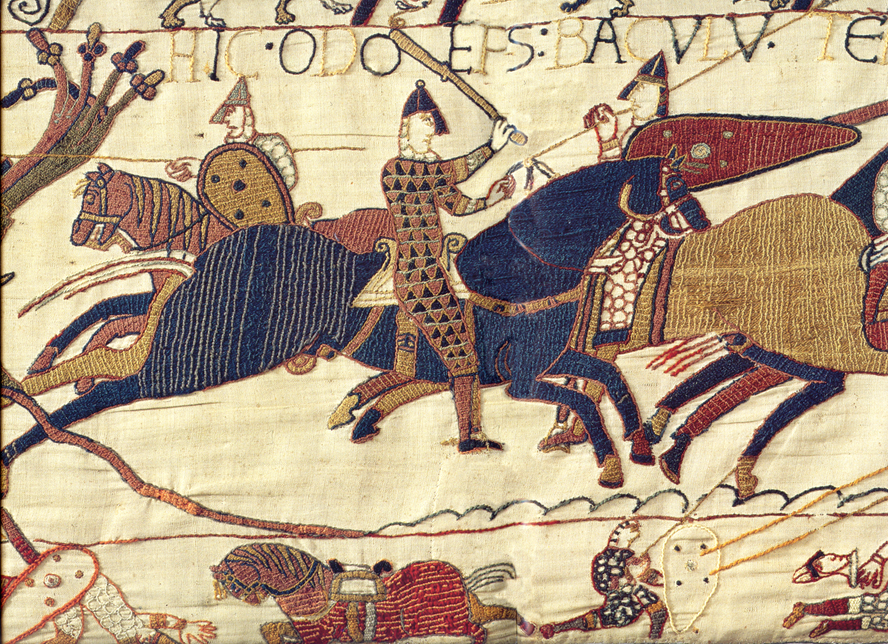 French President Macron recently announced the Bayeux Tapestry will leave France for the first time in nearly a millennium. It will visit London in 2022. Bookies are taking bets as to which venue it will travel. Meanwhile, we are wondering about the timing.
The Bayeux Tapestry (technically an embroidery) chronicles the 1066 Battle of Hastings, which began the Norman conquest of England by William the Conqueror. Twice before, England has requested a London exhibition in conjunction with a significant date in history. The first was in 1953, to celebrate the coronation of Queen Elizabeth. The second was in 1966, the 900-year anniversary of the battle. But it avoids travel due to its delicacy and immense size – 70 metres long and 50 centimetres high.
The year 2022 was chosen as that is when the tapestry will be stabilised and ready to travel. But is an opportunity being missed? One of the most popular elements of the tapestry is a section documenting the appearance of Halley's comet, which passes Earth every 79 years. The last time Halley's Comet visited was 1986. If we could hold out another 43 years, a Bayeux Tapestry exhibition could be planned hat would open in 2065, the year Halley's Comet will return, and close in 2066, the millennial anniversary of the Battle of Hastings. If that is too long to wait, maybe Macron will just let the UK keep the tapestry until then. After all, what is a few decades between old friends?