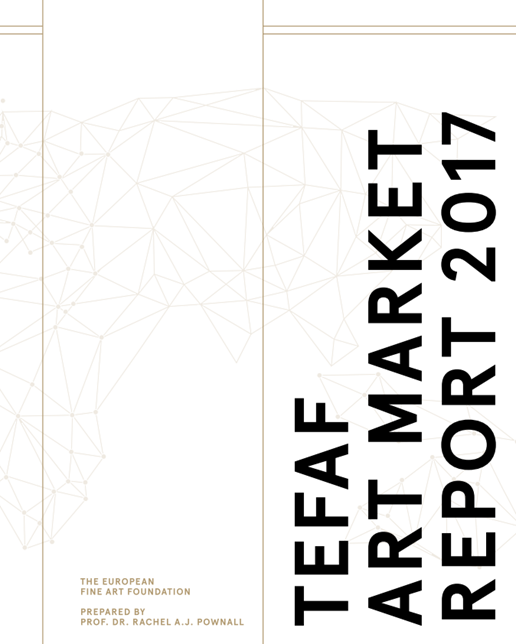 For nearly two decades, the art world has relied on the annual TEFAF art market report as the universal source of hard data on the health and direction of the art economy. Countless articles have been written based on the report, spawning an unimaginable number of decisions by dealers, collectors, curators, institutions, and artists.
Since 2008, the report has been constructed by Clare McAndrew, founder of Arts Economics, an independent art economy consulting firm. In 2016, McAndrew left TEFAF to work for Art Basel. TEFAF then hired Rachel Pownall to take over the report. But after her numbers, both for 2016 and the preceding year, proved completely different than those arrived at by McAndrew, TEFAF decided to cancel the report all together. Going forward, TEFAF will produce smaller, more focused reports.
Meanwhile, we will now have competing sources for art market data.
Art Basel recently released its 2017 survey
, compiled by McAndrew. And Pownall has announced she, too, intends to start releasing her own reports. Some say these competing perspectives indicate the inherent flaws in economic data collection and analyses systems. Others suspect that private businesses and individuals are misreporting sales numbers. But we feel market reports are useful regardless. After all, they indicate much more than just numbers and trends. All you have to do is know how to read between the lies.