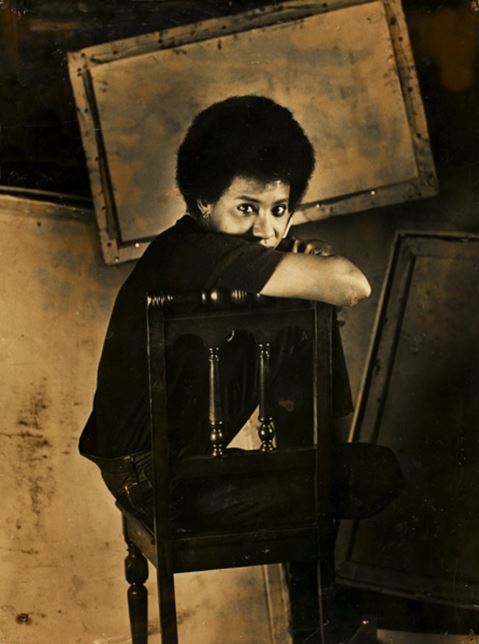 Chances are you have never heard of Mildred Thompson. The prolific and visionary abstract painter and sculptor died in 2003, having never acquired gallery representation. But now her estate has been signed to Galerie Lelong, where Thompson joins the company of giants like Yoko Ono, Robert Motherwell, Joan Miró and David Hockney.

It was not for lack of trying that Thompson never had gallery representation while alive. In the 1960s, after studying at Howard University, the Skowhegan School of Painting and Sculpture, the Brooklyn Museum School and the Art Academy of Hamburg, Thompson caught the eye of art institutions. Her early work was purchased by the Brooklyn Museum and the Museum of Modern Art in New York. To her peers she was considered amongst the most vibrant and creative painters of her generation, but when she sought gallery representation she was universally denied, based solely on her race and gender.

Disgusted, Thompson left the US for Germany, for nearly a decade. After returning to the US, she enjoyed a successful career as a teacher, writer, editor, photographer and filmmaker. But she still never found representation for her art. Currently, her work is in a travelling exhibition, which just finished runs at the Kemper Museum of Contemporary Art and the National Museum of Women in the Arts. And while it is nice that her estate will benefit from this new public exposure to her work, the fact that her break came 15 years after her death is a shameful reminder of the past practises of an art world willing to prioritise bigotry over talent, in service to profits.