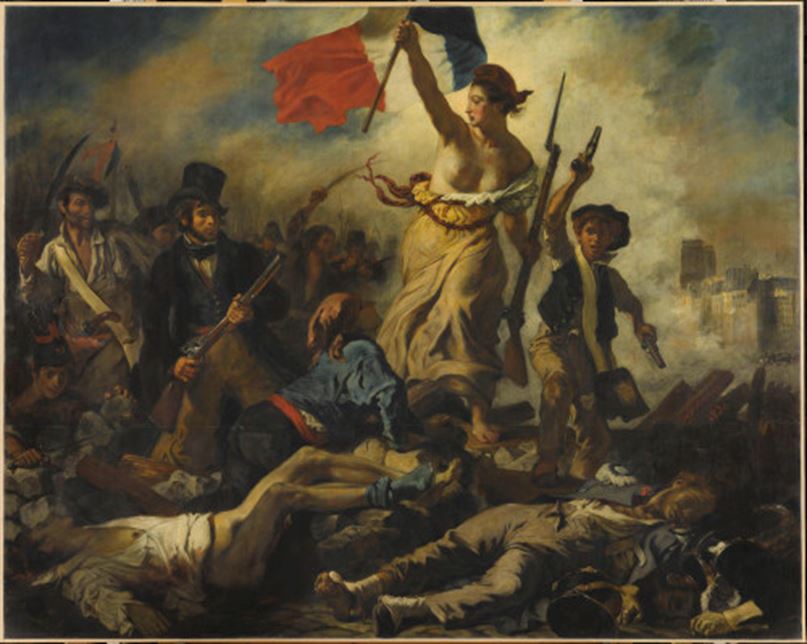 Today when we talk about the roots of Modernism, we may go back to Kandinsky and his search for pure abstraction, or Malevich and his search for universal forms. But before abstraction and universality there were the Impressionists, Post Impressionists, and the Symbolists – artists who worked to understand what painting is, and to break down the formal elements that give painting its effects.
But perhaps even they may not deserve the real credit for the beginning of the Modern age. They received much of their inspiration from Eugène Delacroix. Born at the tail end of the 18th Century, Delacroix was the father of the French Romantic age. His compositions were renowned in their own time for their dramatic subjects taken both from literature and from the epic stories of contemporary times. Hiding among the subjects was a detailed analyses of colour, light, and form. Delacroix was one of the first to highlight the object-ness of art, and the abstract qualities that underlie everything a painter does.
This spring, the Louvre will take a step toward giving Delacroix his due. Assembled with the help of the Metropolitan Museum of Art in new York, "Delacroix (1798-1863)" will feature 180 works by this master, tracing his entire career. Opening 29 March and running through to 23 July 2018, this monumental exhibition is an opportunity to re-discover a prescient artist, without whose genius the last 200 years of art history would not have been the same.