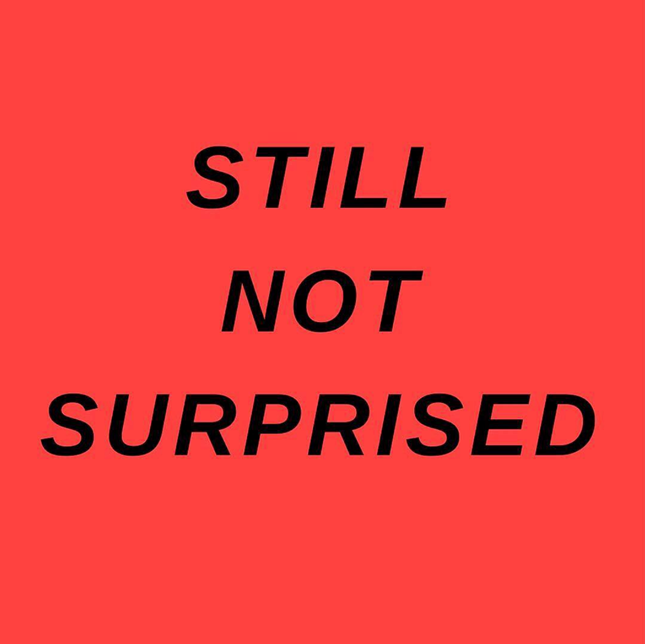 Last October, a group called We Are Not Surprised (WANS) woke up the art world with an open letter calling out sexual abuse in the art world. Specifically, WANS called out Artforum, whose co-owner Knight Landesman was the subject of sexual harassment and abuse claims by employees.
WANS derived its name from a "truism" of artist Jenny Holzer, which states, "Abuse of power comes as no surprise." The open letter brought plenty of media coverage, but little change has since manifested. Landesman has still not divested from Artforum, and both he and the magazine are vigorously defending themselves against the related legal complaints. WANS released a second letter early in 2018, calling for a boycott of Artforum. Meanwhile, the group has also called attention to other art world figures and institutions accused of harassment and abuse, such as artists Chuck Close and Thomas Roma, and British art dealer and Tate contributor Anthony d'Offay.
The question going forward for WANS is how to evolve into a potent force for long term change. An answer may emerge as early as this week, as Not Surprised London, the UK chapter of WANS, has planned its first public meeting – on 8 March; International Women's Day. The point of the meeting is to discuss the systems of abuse of power in the art world and to develop strategies of support. To find out more information, visit www.not-surprised-london.org.