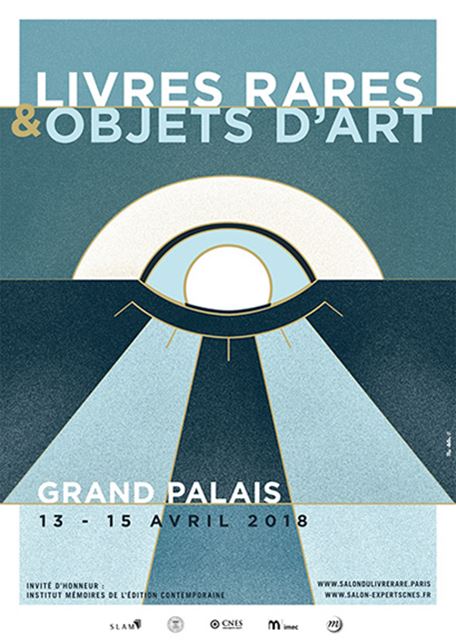 From 13 to 15 April 2018, the International Exhibition of Rare Books & Art Objects will return to Paris. This will be the second incarnation of this fair under its current name, a name which for some represents a subtle but troubling premonition for collectors of antique books.
When the salon was inaugurated back in 2009, it was called the Salon International du Livre Ancien et L'Estampe, or the International Exhibition of Antique Books and Prints. Books and prints makes sense, since many antique prints originated as pages in books. In 2010, "et Le Dessin" – "and drawings" – was added to the name. The addition of drawings made sense, because many limited edition and handmade books contain unique drawings; also many artists bind their drawings, and prints, together into books. Last year, however, the name changed a third time, to its current incarnation.
What is troubling are the nuanced changes of "antique" to "rare", and "prints and drawings" to "art objects". These changes seem to be inviting a broadening of the focus of the fair. The 2018 edition features more than 150 dealers. Several offer items that are not specifically antique, or even vintage. Two offer paintings, sculptures, and other art objects not directly related to books. It would be sad to see this fair become less of a book fair and more of an art fair. What makes it uniquely appealing is that it attracts bibliophiles whose interests lie strictly in the tomes and treatises of the past.