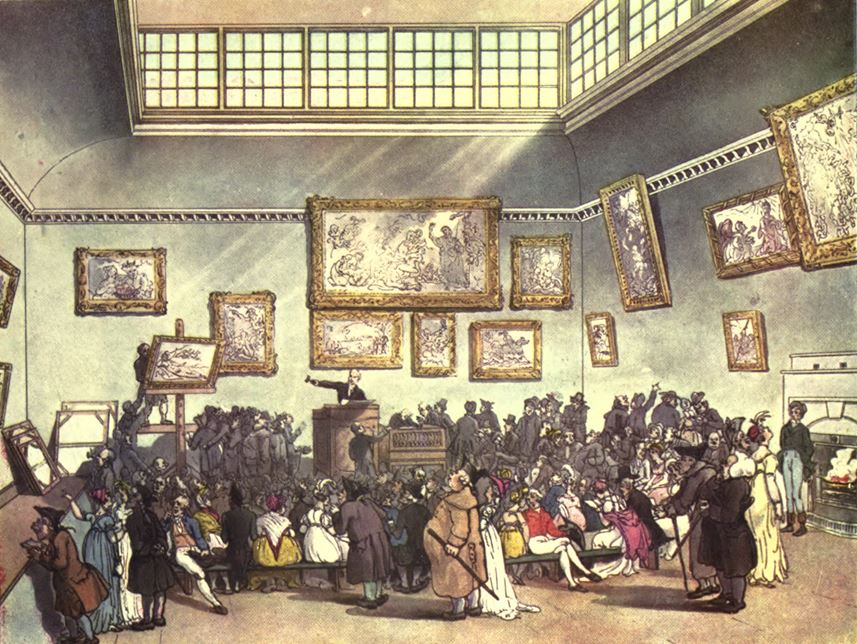 According to the 2018 Art Basel and UBS Art Market Report (download the full report here), the overall art market saw an impressive increase of 12% last year. Impressively, a large part of that increase came from the auction market. Of the total $63.7 billion in art sales last year, $28.5 billion occurred at public auction houses dealing in fine art, decorative art and antiques. That is not as much as the $33.7 billion sold at art fairs last year, but it is the rate of increase over 2016 that is impressive – auction sales were up 27% over 2016.
The two countries where most of auction revenue was made were the United States and China. The US accounted for 35% of auction sales, and China was right behind at 33%. The third best auction market was the United Kingdom, with 16.3%. Those statistics should not be surprising to those who have been watching trends in the auction market. Over the past couple of years, every major auction house has positioned itself to be able to host more auctions in China, to take advantage of the rise in art collecting there.
The leading segment of the auction market last year was Post War and Contemporary, which accounted for 46% of the overall auction market. Next in line was Modern Art, at 27%. The smallest segment of the auction market was European Old Masters, which accounted for only a seven per cent share of the market.