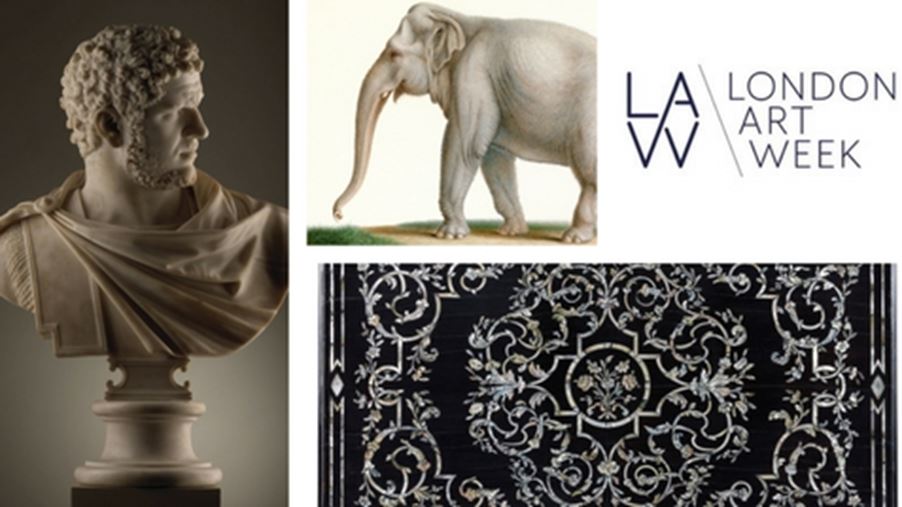 London Art Week Summer 2018, which opens on the evening of Thursday 28 June and runs through Friday 6 July with a new Late Night Opening on Tuesday 3 July, marks one of the most important weeks in the UK's art market calendar. Notable exhibitions by some 40 pre-eminent art dealers, major Old Master sales at the auction houses and a raft of events attract collectors, connoisseurs and museum curators to the capital, underlining the central role that London plays in the international art world.

Participating exhibitors will be unveiling important works and staging exhibitions which demonstrate the unrivalled connoisseurship and expertise to be found in St. James's and Mayfair, traditional home to the finest art and art dealerships for more than 250 years. Some dealer exhibitions have been years in the making, others are the first of their kind for decades.London's three major auction houses, Sotheby's, Christie's and Bonhams, will also be staging their most important sales.

Visitors will be able to see, learn about and buy an extraordinary range and quality of art encompassing Classical antiquities, Medieval and Renaissance textiles, master paintings and drawings from the Elizabethan and Baroque to Neoclassical and Post-Impressionist eras. Also on show will be watercolours from the 18th to 20th centuries, master sculptures in bronze, marble and terracotta, and modern art. Prices range from under £1,000 to several million pounds.

New discoveries, works appearing on the market for the first time in many generations, and great rarities are to be found.

A Selection of Exceptional Exhibitions and Artworks Presented during London Art Week Summer 2018 from MasterArt Members



Oudry to Gauguin: French Drawings of the 18th and 19th Centuries at Stephen Ongpin Fine Art
Riverwide House, 6 Mason's Yard, Duke Street, St. James's, SW1Y 6BU

A selling exhibition of 60 drawings by 18th and 19th century French artists, including works by Boucher, Fragonard, Gericault, Ingres, Millet, Renoir, Robert, Watteau and many others. Many of the drawings come from private collections, and several will be published for the first time in the scholarly catalogue that accompanies the exhibition.



Tomasso XXV at Tomasso Brothers Fine Art
Marquis House, 67-68 Jermyn Street, St. James's, SW1Y 6NY

Celebrating 25 years of Tomasso Brothers Fine Art, sculpture highlights to be displayed include a commanding white marble bust of Emperor Caracalla by Joseph Claus (1718-1788) formerly in the collection of The Hon. Stephen Tennant of Wilsford Manor, Wiltshire.



Burzio
38 Dover Street, Mayfair, W1S 4NL

Visitors to Burzio, dealers in the decorative arts, will encounter the diversity of works offered at London Art Week, in particular a spectacular and important late Baroque inlaid table top crafted in Venice around 1700. As Laura and Luca Burzio say, "we believe that everything in its time was contemporary and in this context, all good things from the past can live in today's interiors".