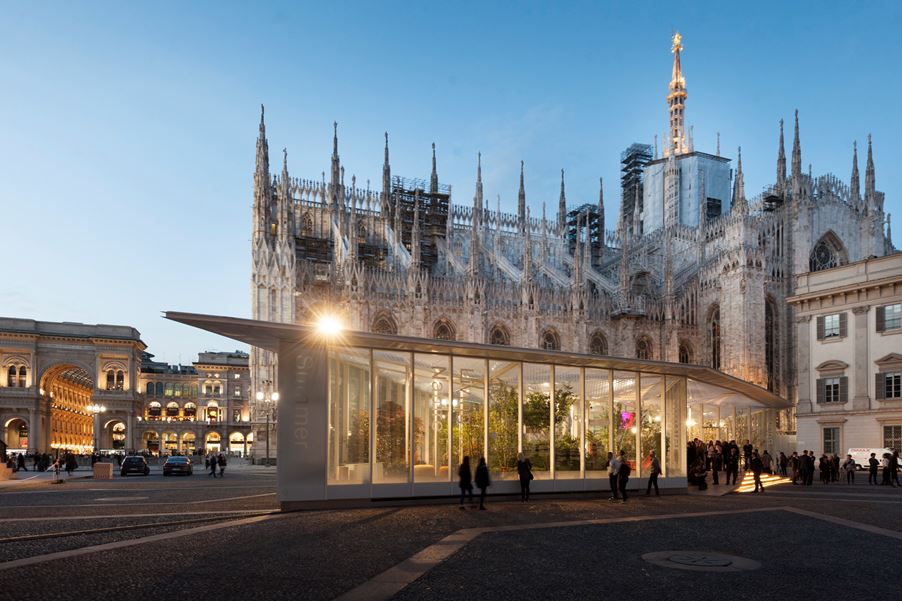 One of the most controversial definitions of art was offered by Donald Judd, who said, "Art is useless." Many artists who attempt to use their work to affect useful social change are forced to battle that conception. Designers, on the other hand, suffer the opposite curse. Required to consider utility, they are frequently discouraged from working in a purely artful way.
Milan Design Week 2018 rejects both misconceptions. The event, which runs from 12 to 15 April, will bring together creative thinkers whose work often crosses the boundaries of art and design, embarking on the realm of philosophical functionality.
Amongst the invites is Jeremy Deller, who is bringing Sacrilege, his inflatable, bouncy house version of Stonehenge to the fair. Made for the 2012 London Olympics, the piece engages the public while activating thoughts about the transition between agricultural economies into spectacle economies. Architect and designer Carlo Ratti will present an installation called Living Nature, in which all four seasons co-exist under one roof. Having the appearance of art, the work inspires visitors to speculate about the relationship between nature, sustainability, and our built environments. Another highlight will be Trashpresso, from Chinese firm Miniwiz. Billed as "the world's first giant portable and solar-powered recyclingplant", this massive machine will transform plastic rubbish on site into hexagonal tiles, allowing visitors to construct and decorate public sculptures.