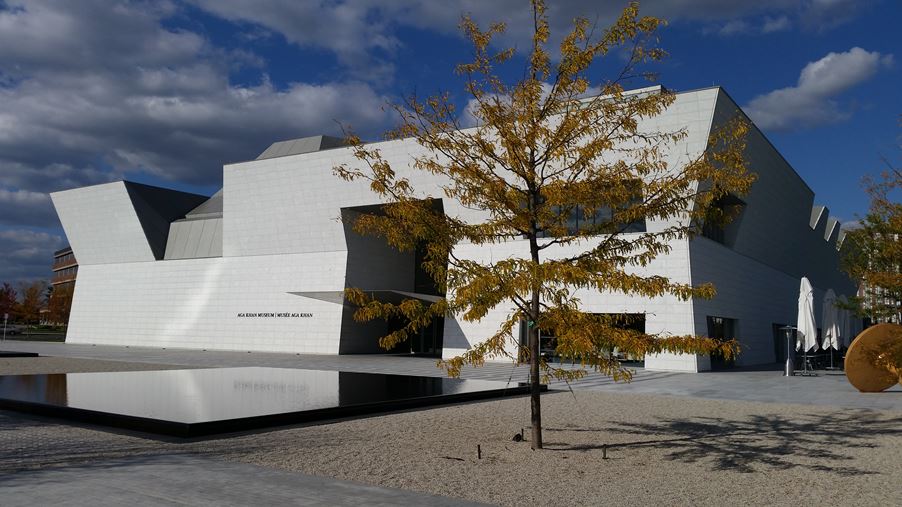 Never before seen ancient treasures are currently on view at the Aga Khan Museum in Toronto. The treasures represent the only surviving relics of the Fatimid Caliphate, the civilisation that founded the city of Cairo in the year 969 CE. The Fatimids ruled Egypt for nearly 300 years. After a gradual decline of power due to a range of internal and external factors, the Caliphate was overthrown in 1171 by the forces of Salah ad-Din, who became the first Sultan of Egypt.
"The World of the Fatimids" exhibition is a revelation, even to those who are already familiar with early Islamic art and architecture. One of the delights is the height of sophistication conveyed by the objects on display. The Fatimids were Shiite Muslims. We presently live in a time when art and architecture are being routinely destroyed by a handful of Shiite extremists, a fact which mistakenly leads people to believe that Shia Islam lacks concern for secular accomplishments like art and architecture. That presumption has long been exacerbated by the fact that when Sala ad-Din invaded the Fatimid Caliphate, his forces turned it to dust, eradicating nearly every shred of physical evidence of Fatimid culture.
Prince Shah Karim Al Hussaini, His Highness the Aga Khan, founded the Aga Khan Museum precisely to help spread appreciation for Islamic art and architecture. As the current Imam of Nizari Ismailism, a Shia denomination focused on human reasoning, pluralism and social justice, he hopes that exhibitions such as this one will help bring a broader understanding to contemporary audiences of the complexities and nuances of the Islamic religion, and of Islamic history and culture in general.