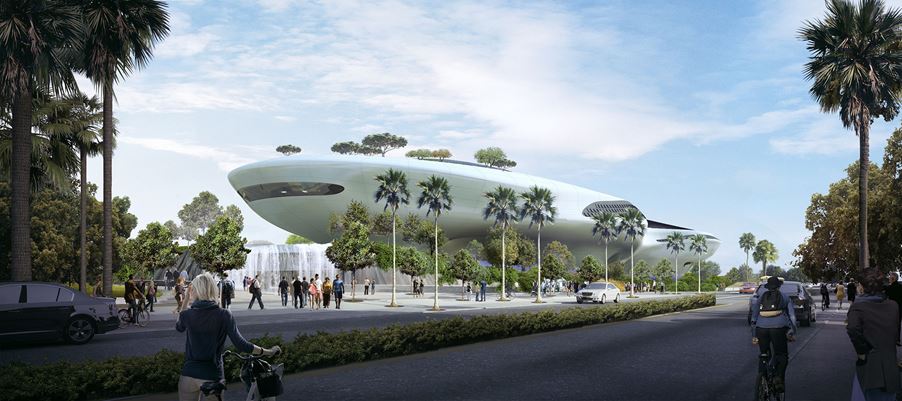 A round of cheers went up from Los Angeles on 15 March as the Museum of Narrative Art broke ground in Exhibition Park, on the south end of downtown LA. When it opens in 2022, the museum will house the art collection of Star Wars creator George Lucas.
At the same time, across the country, a round of mournful groans went up from Chicagoans. Chicago was the preferred early site for the museum. Investment firm president Mellody Hobson, the wife of Lucas, was born and raised in Chicago. She strongly advocated for the museum to be constructed on the lakefront, on the current site of the south parking lot of Soldier Field where the Chicago Bears NFL franchise plays. Despite receiving approval from city officials and nearly every civic, public and private group in Chicago, the project stalled because of a lawsuit filed by a non-profit called Friends of the Park.
The crux of the lawsuit stated that the Chicago lakefront is intended to be public land. Lucas was dumbfounded by the suit, since the only thing the museum was going to replace was a parking lot. Nonetheless, Friends of the Park persisted, eventually causing Lucas to abandon the city and move to Los Angeles. As a result, Chicagoans lost out on 4,000 temporary construction jobs, 2,000 permanent jobs, and one of the most diverse art collections on the planet, while LA is now the beneficiary of yet another Hollywood ending.