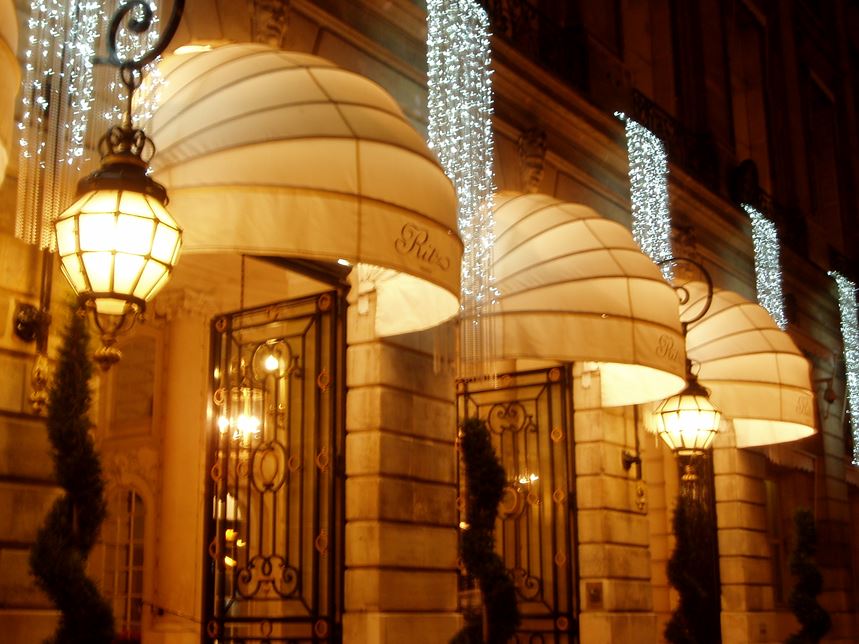 For five days this month (17-21 April), Artcurial will offer treasures from the Ritz Paris at auction. Have you ever fantasized about knocking back martinis next to Ernest Hemingway, hatching new designs with Coco Chanel, or contemplating the mysteries of life with Marcel Proust? All three were former regulars at the hotel and allegedly left their mark on many of the items being offered in this sale.
The Ritz only recently reopened after a four-year makeover. Its owner, Egyptian billionaire Mohamed Al Fayed, spent €360 million on the renovations, which were done by celebrity designer Thierry Despont, whose other billionaire clients include Microsoft founder Bill Gates. The redesign did nothing to alter the classic style of the hotel, which emanates from the luxurious Louis XIV reproductions that fill nearly every room. Mostly, the place just got a sprucing up, with the colour palettes being lightened and other touches giving it a more contemporary feel.
Among the items being auctioned are bar stools, which the likes of Hemingway and F. Scott Fitzgerald supposedly sat upon. It is hard to imagine, however, with Fitzgerald dying in 1940 and Hemingway dying in 1961, that these stools have not since been retouched, recovered, refurbished or replaced. Nonetheless, like buying a pioneer axe that has had both the handle and blade replaced a dozen times, with items such as these the story is worth much more than the details.