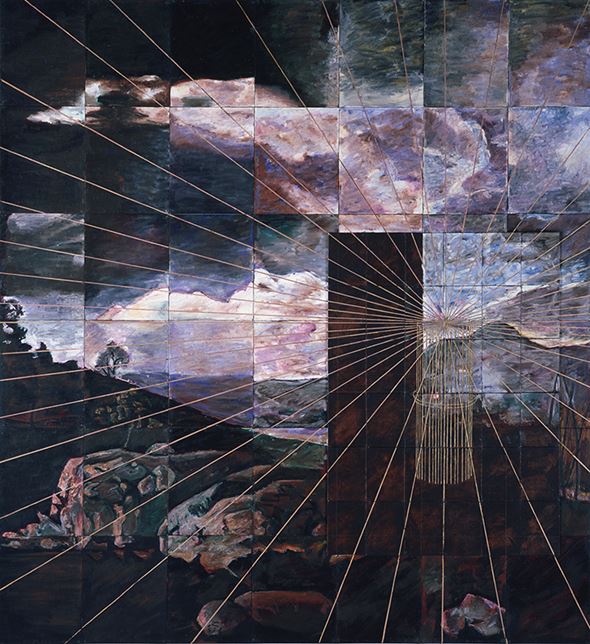 Three years ago it was announced that the Tate would partner with the Museum of Contemporary Art Australia and Qantas Group, the official airline of Australia, to form the International Joint Acquisition Programme for contemporary Australian art. The five year partnership has purchased a total of 20 works by 12 artists so far, eight of which were purchased this year.
The goal of this project is not only to expand the holdings of Australian art at these two museums. It has something more to do with offering a more broad understanding of Australian art, especially as it relates to the colonial history of the country. A pop-up window on the MCA website currently states that the museum "acknowledges the Gadigal people of the Eora Nation, the traditional owners of the land and waters upon which the MCA stands". Four of the artists whose work has so far been purchased by the Tate/MCA/Qantas partnership consider their heritage to be aboriginal.
It is interesting to note that the word "eora" means "people," or "this place". It is supposedly how aboriginal people once referred to themselves when asked by colonists who they are or where they came from. They were calling themselves locals. Perhaps everyone who lives in Sydney today could call themselves eora. Nonetheless, considering aboriginal people were "the traditional owners of the land and waters" there for more than 60,000 years before Europeans arrived just a few centuries ago, perhaps more than four of the twelve artists collected by this programme should represent their ancestral ranks.