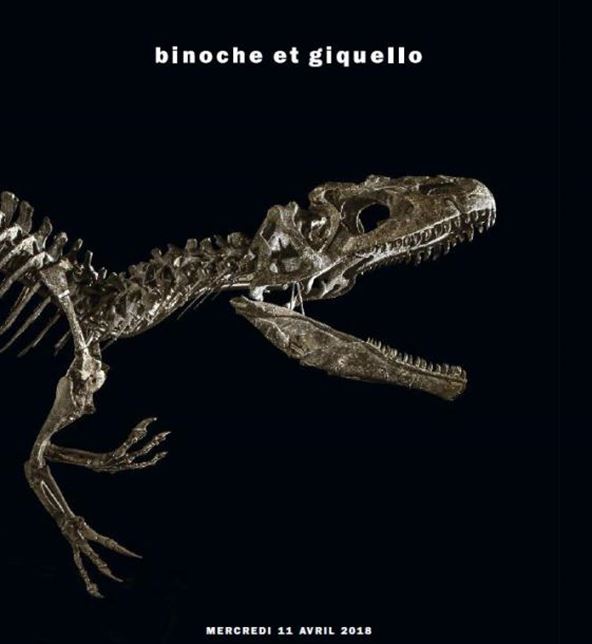 A diplodocus and an allosaurus walk into a pub. The diplodocus says, "I wonder what there is to eat around here." The allosaurus asks, "Besides you?" If you got that joke, you might be a big enough dinosaur enthusiast that you need to have your very own, full-size dino fossil in your home. Unfortunately, at least for now, you have missed your chance.
Two full-sized, reconstructed dinosaur skeletons went on sale last week at Binoche et Giquello auction house in Paris, and both sold for top dollar. The deueling dinos were the stars of a monster sale that also included a pair of Philippine monkey mummies, a full-sized taxidermical Nile crocodile, and a 58-centimetre long skeleton of a venomous American snake. The roughly 150-million-year-old skeleton of an allosaurus – a carnivorous beast from the late Jurassic period, and star of the upcoming Jurassic World: Fallen Kingdom movie – fetched €1,150,000. Its cousin, a similarly-aged skeleton of herbivorous Diplodocus, edged out the meat eater, bringing in €1,180,000.
Clearly, dinosaurs have something to say to our generation – but unless you have millions of euros to spend, it is unlikely you will get your chance to listen to their wisdom every night in the comfort of your own home – that is unless of course you happen to have a good eye for giant lizard tracks and are lucky with a shovel.