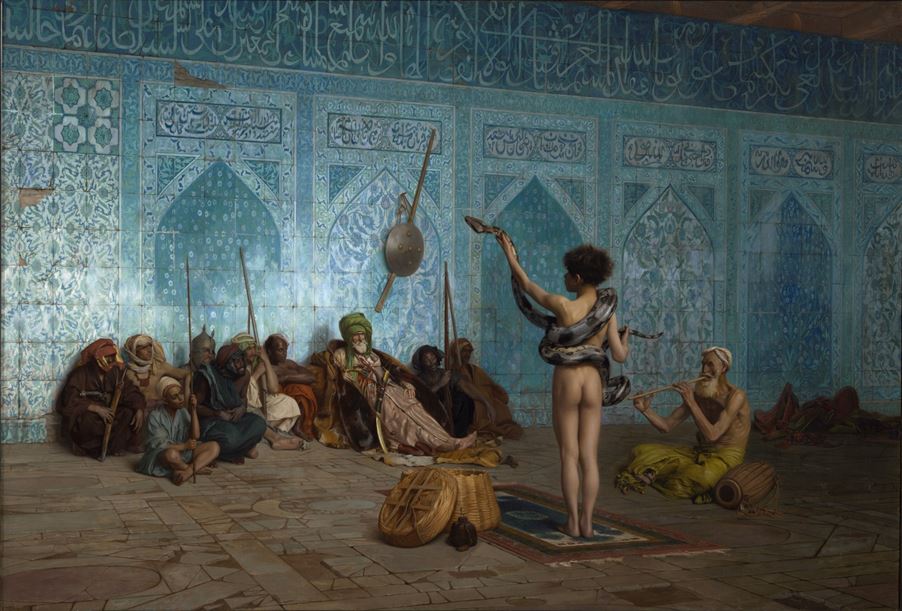 Orientalism has become a hot topic in academic circles lately, as the next generation struggles to comprehend the ways the West has constructed an unrealistic, romanticized vision of Eastern, Asian, and Middle Eastern cultures. In that same vein, many art dealers feel as though they should avoid selling works that play into the contentious aspects of Orientalist thought.
Concerned that the genre might be in danger of extinction, we looked around and found several galleries who still represent this type of work. In New York are Hammer Galleries as well as Jack Kilgore and Company. In Geneva, Grob Gallery is the place to go. We found one of the finest selections at Gallery 19C in Beverly Hills. The name of the gallery evokes the 19th Century, which is the true focus of this dealer – Orientalism falls within the broad scope of that era.
It is clear why Orientalism is controversial. Most artists who specialised in this type of work never visited the places they represented. They were simply copying exaggerated descriptions made by past artists and writers, many of whom also had never personally experienced the cultures they were describing. Nonetheless, to throw out this entire genre of art would be a shame. It would all but destroy the legacies of Romantic painters such as Eugène Delacroix and Jean-Léon Gérôme. Perhaps there is a way to contextualise this period; to acknowledge the ignorance it represented while still appreciating its underlying creative force.