Description & Technical information
Pen and black ink and brown wash, with touches of white heightening, over traces of an underdrawing in black chalk, with framing lines in brown ink.
Laid down on a 19th century mount.

Dated 1772, the present sheet was drawn in Rome at the start of François-André Vincent's period of study there at the Académie de France. As Jean-Pierre Cuzin has noted of this drawing, 'This totally imaginary scene seems to represent a funeral procession, with a pyramid in the background at the right. The landscape here holds a prominent place. Note the audacity of the nocturnal representation, the energy and speed of the brush, the strong contrasts of shadow and light. The overall effect evokes some of the most beautiful achievements of Louis-Jean Desprez (1734-1804), a specialist in drawings of night effects. It should be noted, however that the Franco-Swedish artist [ie. Desprez]will not arrive in Italy until 1776, after having obtained the Grand Prix for architecture.'

A companion drawing by Vincent of A Sacrifice to an Egyptian God, of the same date and of similar dimensions, is in the Nationalmuseum in Stockholm. As Cuzin has noted of this pair of drawings, 'The two very highly finished sheets, each with a large number of figures, are the most ambitious compositions from the early period of Vincent, a young pensioner in Rome. These are, of course, drawings made for themselves and not studies for painted compositions. The energetic movements of the figures, the organization of the crowds, the drawing of the draperies, and particularly that of the hands, in a contrasting chiaroscuro, recall Parisian works like the painted sketch of the Assumption executed the year before. Of note is the importance assumed by the white gouache, used more or less diluted to obtain highly pictorial effects, and not just simply reserved for highlights.' These two drawings of Egyptian subjects by Vincent reflect not only the artist's interest in the antique world beyond Greece and Rome, but also the taste for Egyptian subjects in France in the late 18th century, inspired by the publication of such scholarly works as the Comte de Caylus's Receuil d'antiquités égyptiennes, étrusques, grecques, romaines et gauloises, which appeared in several volumes between 1752 and 1767.

Only a handful of other drawings by Vincent may be dated to the first year of his stay in Rome. Of the same date as the present sheet, and also of considerable dimensions, is a signed and highly finished drawing of The Arch of Constantine in Rome, in a private American collection.

Date: 1772
Period: 18th century, 1750-1850
Origin: France
Medium: Pen, Black and brown ink, Black chalk, Brown wash
Signature: Signed and dated Vincent f. R. 1772 at the lower left centre.

Dimensions: 33.8 x 48.7 cm (13¹/₄ x 19¹/₈ inches)
Provenance: Desmarest collection, Paris
Desmarest sale, Paris [Hayot], 24 April 1778, part of lot 332 ('Deux sujets pendants, représentant des Fêtes Égyptiennes, à la pierre noire at au bistre')
The Marquis de La Coste-Messelière, Paris
Private collection, France
W. M. Brady & Co., New York, in 2001
Private collection.

Literature: Jean Cailleux and Marianne Roland Michel, Rome 1760-1770: Fragonard, Hubert Robert et leurs Amis, exhibition catalogue, Paris, 1983, unpaginated, under no.58; Per Bjurström, Drawings in Swedish Public Collections 5. French Drawings: Nineteenth Century, Stockholm, 1982, unpaginated, under Addenda, no.1853; Per Bjurström, The Art of Drawing in France 1400-1900: Drawings from the Nationalmuseum, Stockholm, exhibition catalogue, New York, 1987, p.172, under no.115; New York, W. M. Brady & Co., Master Drawings 1770-1900, exhibition catalogue, 2001, unpaginated, no.6; Jean-Pierre Cuzin, 'Vincent au théâtre à Rome en 1772. Quatre petits chanteurs d'opéra pour saluer l'ambassadrice d'Italie', in Paola Bassani Pacht and Maria Teresa Caracciolo, ed., Arts d'Orient et d'Occident: Mélanges offerts à Erminia Gentile Ortona [Bulletin de l'Association des Historiens de l'Art italien], 2008 [pub. 2009], p.73; Clifford S. Ackley, 'The Intuitive Eye: Drawings and Paintings from the Collection of Horace Wood Brock', in Horace Wood Brock, Martin P. Levy and Clifford S. Ackley, Splendor and Elegance: European Decorative Arts and Drawings from the Horace Wood Brock Collection, exhibition catalogue, Boston, 2009, p.89 and p.158, no.129, illustrated p.128; Jean-Pierre Cuzin, François-André Vincent 1746-1816 entre Fragonard et David, Paris, 2013, p.30, pp.351-352, no.55 D (as Cérémonie dans l'Égypte antique: scène d'inhumation); Louis-Antoine Prat, Le dessin français au XVIIIesiècle, Paris, 2017, p.600.

Exhibitions: New York, W. M. Brady & Co., Master Drawings 1770-1900, 2001, no.6; Boston, Museum of Fine Arts,Splendor and Elegance: European Decorative Arts and Drawings from the Horace Wood Brock Collection, 2009, no.129.

Categories: Paintings, Drawings & Prints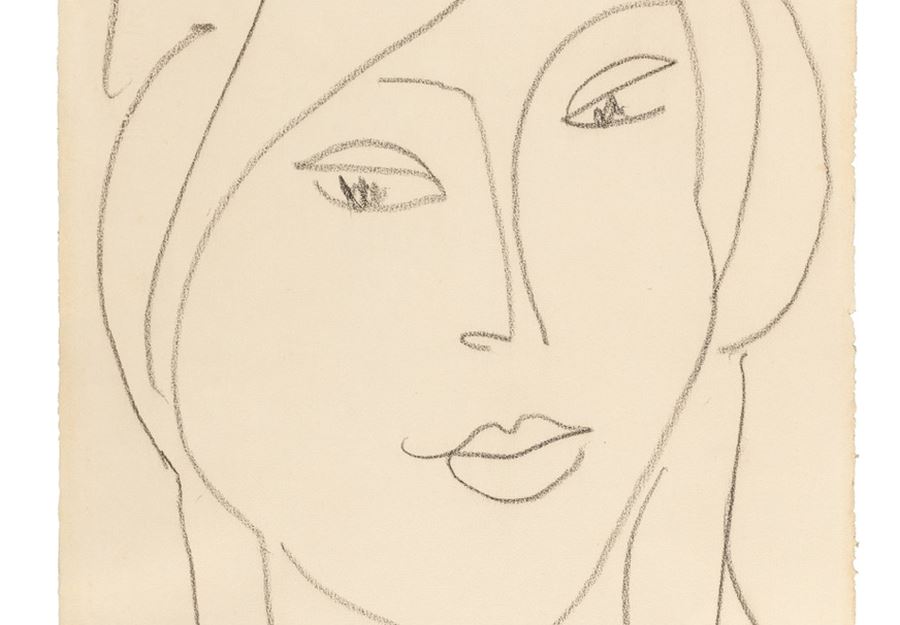 Discover the gallery
Stephen Ongpin Fine Art
Old Master, 19th Century and Modern Drawings, Watercolours and Oil Sketches
More Works From This Gallery