Description & Technical information
Rare miniature ivory sculpture of Saint Anthony of Congo - also referred to as "Anthony of Good Fortune", "Toni Malau", "Ntony Malau" or "Dontoni Malau" - a most notable symbol of the Christian movement developed in the Kingdom of Kongo at the early part of the 18th century.
The small pendant figure is portrayed with obvious local artistic characteristics; flattened skull suggesting a tonsure, oval face and almond shapped eyes with prominent lids and unmarked orbits, wide nose and full lips suggesting mild mandibular prognathism. The Saint, wearing the traditional Franciscan habit of long hooded cloak belted at the waist by a double knotted cord, holds the Infant Jesus on the left arm, depicted with identical physiognomy details and pointing to the cross with the right hand.
The absorption of the figure of Saint Anthony of Lisbon by the different Congolese peoples is closely tied to Portuguese popular beliefs and the devotion the Saint attracted. Saint Anthony fulfills a major role in the Order of the Friars Minor, to which the Capucins were related, a congregation that assumed a major role in the Christianization of the Old Kingdom of Kongo.
It was widely believed that these small images had the power to recover lost and stolen objects, of protecting ships from shipwrecking, as well as the power to heal when in contact with body areas believed to shelter illness. For these reasons they often evidence severe wear and tear and polished surfaces, resulting from intense rubbing in hope of a cure for disease or protection throughout pregnancy and childbirth.
Date: 18th century
Period: 1600-1750, 1750-1850, 18th century
Origin: Kingdom of Kongo
Medium: Ivory
Dimensions: 78 cm (30⁷/₁₀ inches)
Provenance: G.S. collection, Évora
Categories: Sculpture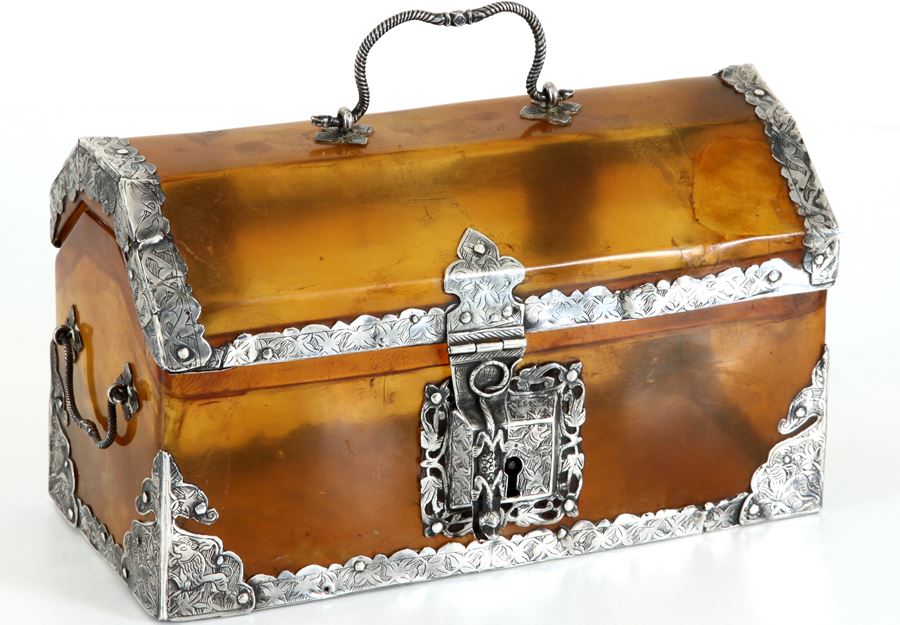 Discover the gallery
São Roque Antiguidades e Galeria de Arte
Fine Furniture, Silver, Portuguese Tiles and Ceramics, Arts of the Portuguese Expansion, Chinese Porcelain, Fine Arts
More Works From This Gallery