Description & Technical information
This exquisitely decorated throne chair (sandali) is a rare example of portable furniture from Southern India. The elevated back comprises a central floral spray of inlaid ivory, framed beneath a cusped arch. The flowers and leaves bear a naturalistic quality, with their details intricately embellished in red lac. A series of open work ivory cartouches, set within a geometric frame provides an architectural element. Four panels display ivory inlaid hamsa birds, encased in cartouches. Their enchanting lac decoration outlines intricate patterns on the breast and wings, and highlights details on the beak, plumage and tail feathers. The back culminates in an arch with three gilt finials, beneath which sinuous floral meanders echo the design and symmetry of the central motif. The seat comprises flower heads set within a diamond pattern, bordered by scrolling tendrils encircling blossoms. This pattern repeats on the frame, beneath a row of cartouches surrounding inlaid floral motifs, with exceptionally fine detailing. The legs are embellished with sinuous inflorescences, terminating in rounded brass feet.
One of the preeminent features of the throne chair are the brass hinges, enabling it to be easily folded and transported. The 17th-century merchant Jean-Baptiste Tavernier noted that the Mughal emperor Aurangzeb (1618-1707) possessed an ebony throne, which accompanied him while visiting his subjects. Jahangir (1569-1627) also utilised a sandali while addressing his court in the palace gardens, and the emperors were known to possess a number of thrones for different occasions. It is likely the present chair would have been used beneath a canopy of sumptuous fabrics and placed on an intricately decorated silk carpet, befitting of a ruler.
During the festival of Dusshera, monarchs were known to pay reverence to their thrones, bestowing offerings and performing aarti (offering light in the form of a flame) as priests chanted sacred verses. The festival was especially significant in the province of Mysore, having been observed since the 15th century by the Vijayanagara Empire kings. An early 18th century carved ivory back rest in the Mysore palace collection bears resemblance to the present chair, and may have originally been part of a sandali, (see Bhattacharyya, p. 74, fig. 15). Despite the inclusion of figurative elements, the decoration also consists of openwork ivory cartouches and features geometric registers. Another 18th century Mysore sandali echoes the shape of the present throne chair, with an openwork arched back, floral motifs and three finials (see Jaffer, 2001, p. 149). The use of red lac and the appearance of hamsa birds on the present chair also infer South Indian or Mysorean origins, both of which featured prevalently on crafts from the region.
The very creation of such a portable throne chair unquestionably attests to its status as a revered item of courtly furniture. Moreover its exquisite decoration reveals the hand of a master craftsman, demonstrating fluency in the art of sophisticated embellishment.


Date: 18th century
Period: 1750-1850, 18th century
Origin: South India
Medium: Ebony, Inlaid ivory, Red lac
Dimensions: 94.3 x 76.6 x 67.2 cm (37¹/₈ x 30¹/₈ x 26¹/₂ inches)
Provenance: Private European Collection

Literature: Aziz, A. Thrones, Tents and their Furniture, Lahore, 1970.
Bhattacharyya, A.K. A Cyclopedia of Indian Ivory Art, Punthi Pustak, India 2012.
Jaffer, A. Furniture from British India and Ceylon, V & A Publications, London 2001.
Mayer, A. C. 'The King's Two Thrones', Man, New Series, Vol. 20, No. 2 (Jun., 1985), pp. 205-221.

Categories: Furniture, Oriental and Asian Art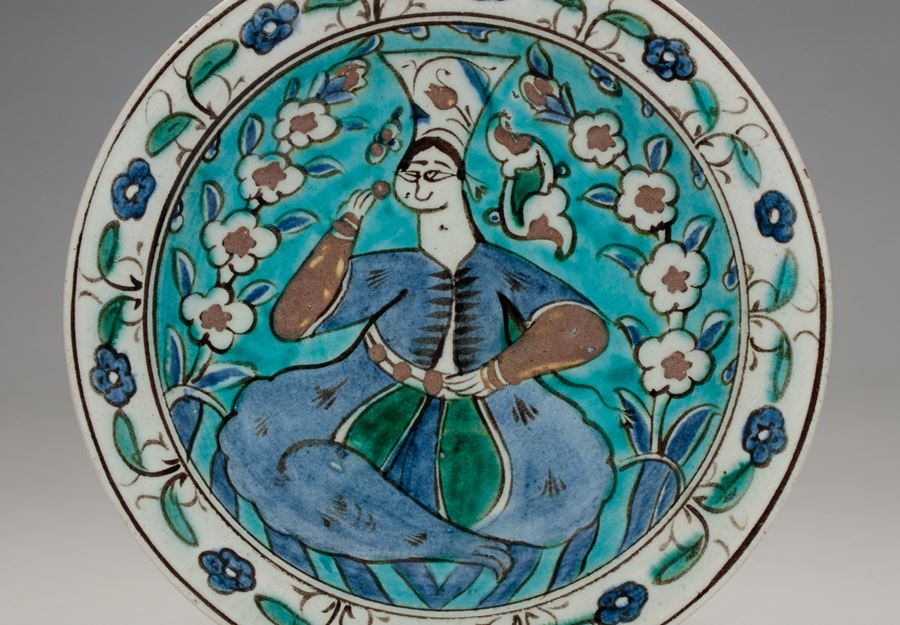 Discover the gallery
Amir Mohtashemi Ltd.
Indian,Islamic and Cross-Cultural Works of Art
More Works From This Gallery