Description & Technical information
This pair of pistols are elegantly decorated with coral and silver. The steel barrels are octagonal at the breech and feature inlaid and engraved silver ornamentation. The iron locks of flintlock construction bear silver scrollwork, with fleur-de-lis motifs visible on the frizzen and pan. The wood stocks are inlaid all over with tear-shaped pieces of coral, set within an engraved silver framework. The rounded butts are covered in embossed silver, the ends with mounted coral surrounded by eight faceted edges with fleur-de-lis motifs. The trigger guards and barrel bands have further embossed silver decoration, the latter with Algerian control marks reading 'fajara' (silver).
The use of coral on firearms and edged weapons was a prominent decorative technique used in the Ottoman Empire, particularly in Algeria throughout the 18th and 19th centuries. Many examples were presented as diplomatic gifts to European royalty, testifying to the value and high regard held for these objects. Four pairs of coral-decorated pistols similar to ours, for example, were included in the gifts offered by the Dey of Algiers to the Prince Regent, George IV, of Great Britain in 1811 and 1819. One pair is now housed in the Royal Collection Trust, Windsor Castle, Accession Numbers RCIN 62422 and 62424, while another near-identical pair is split between the Royal Collection Trust, Accession Number RCIN 62423, and the Royal Armouries, Leeds, Accession Number XXVIF.114 (see Andersen, pp. 104-7; 132-35). Three of the four pistols have the same Algerian control mark ('fajara') as our pair.
Date: Late 18th – Early 19th century
Period: 1750-1850, 18th century, 19th century
Origin: Algeria
Medium: Steel, Iron, Wood, silver, Coral
Dimensions: 48.5 cm (19¹/₈ inches)
Literature: Alexander, D. G. Islamic Arms and Armor in the Metropolitan Museum of Art, The Metropolitan Museum of Art, New York, 2015, pp. 267-69.
Andersen, N. A. Gold and Coral: Presentation Arms from Algiers and Tunis, Vaabenhistorisk Selskab, 2014.
Elgood, R. Firearms of the Islamic World in the Tareq Rajab Museum, Kuwait, I. B. Tauris & Co. Ltd., London, 1995, pp. 74-76.

Categories: Arms & armour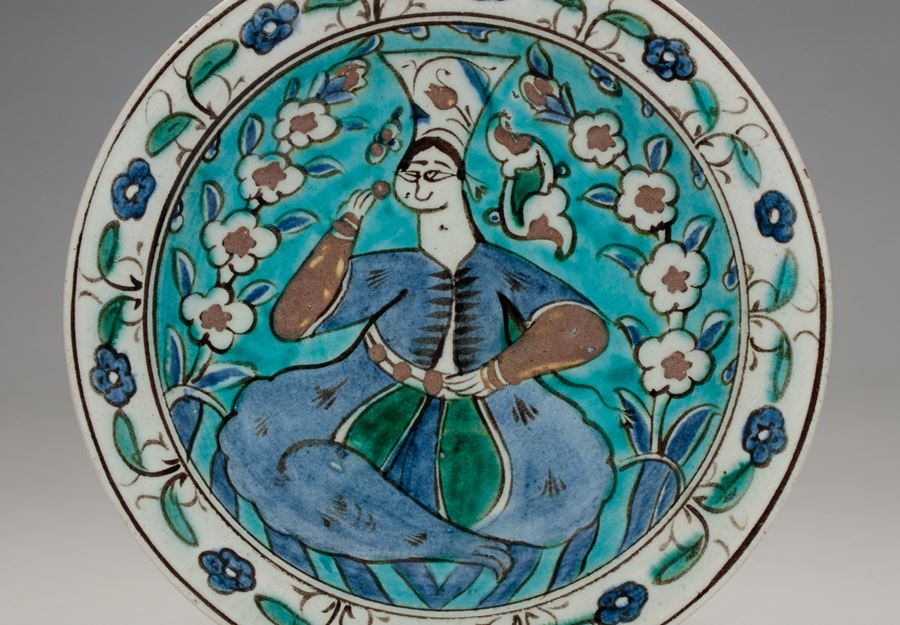 Discover the gallery
Amir Mohtashemi Ltd.
Indian,Islamic and Cross-Cultural Works of Art
More Works From This Gallery