Description & Technical information
This sword is ornately decorated with scrolling floral motifs and calligraphic inscriptions. The wide, slightly flared hilt is made from two pieces of stone joined in the middle by a decorative band of silver-gilt. Inset on either side of the curved pommel is a green stone. The silver-gilt quillons extend in an S-form, terminating in finials bearing curling leaves and flower buds. The scabbard is finely decorated in full with chased silver, and areas of silver-gilt and niello. Motifs include scrolling leaves, flowers and trophies of arms such as wreaths, the Ottoman coat of arms, and the Ottoman crescent and star. The blade is curved and single-edged. It bears gold overlay including inscriptions along each side, and scrolling leaves with calligraphic cartouches at the forte.
For comparative examples see the Royal Armouries Collection, Leeds, Accession Number XXVIS.116, and Hales, p. 214, no. 525.


Date: 19th century
Period: 1850-1900, 19th century
Origin: Turkey
Medium: silver-gilt, gold overlay
Dimensions: 92 cm (36¹/₄ inches)
Literature: Hales, R. Islamic and Oriental Arms and Armour: A Lifetime's Passion, Robert Hales, England, 2013.

Categories: Arms & armour, Oriental and Asian Art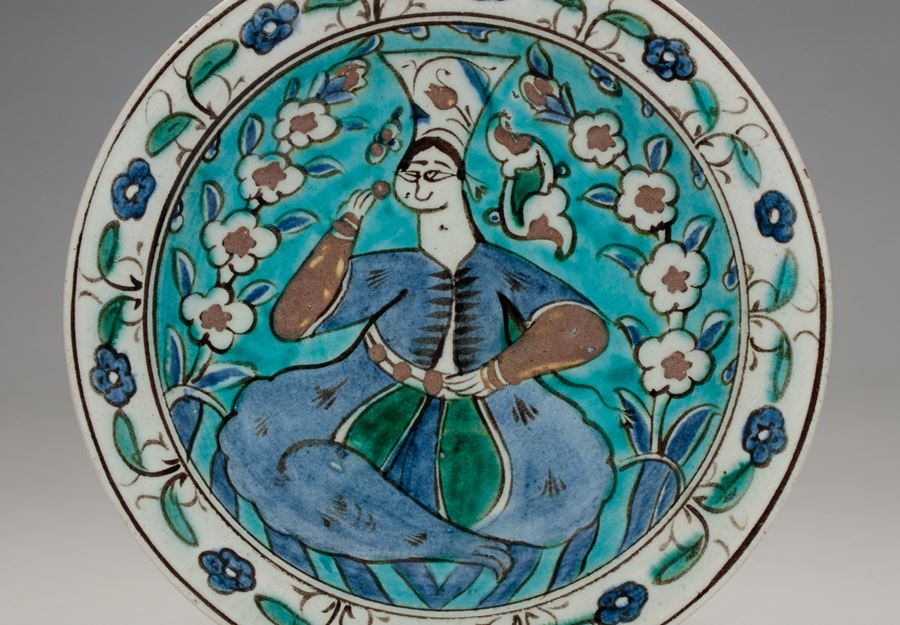 Discover the gallery
Amir Mohtashemi Ltd.
Indian,Islamic and Cross-Cultural Works of Art
More Works From This Gallery