Description & Technical information
Throughout his career, Le Corbusier worked as an architect as well as a painter. When he abandoned the Purist movement that he had developed along with Amédée Ozenfant in the years after World War I, Le Corbusier
shifted towards a more organic style with more curved and irregular forms. Around 1930, the female figure became the central subject of his paintings, followed by the bull.
In this oil on canvas, both figures are represented embracing each other. Le Corbusier mainly painted large-scale canvases but this particular work was executed on a
smaller format, emphasizing the close relationship between the woman and the animal.
In 1949, Le Corbusier personally dedicated this work
to Brigitte Marq (née Simon), French glass-maker and painter, who met Le Corbusier in Paris in the mid 1940's. The painting stayed in the Brigitte and Charles Marq Collection until 2016.
Date: 1944
Period: 20th century
Origin: France
Dimensions: 24 x 33 cm (9¹/₂ x 13 inches)
Provenance: B & C Marq Collection.
Private collection, Switzerland.

Categories: Paintings, Drawings & Prints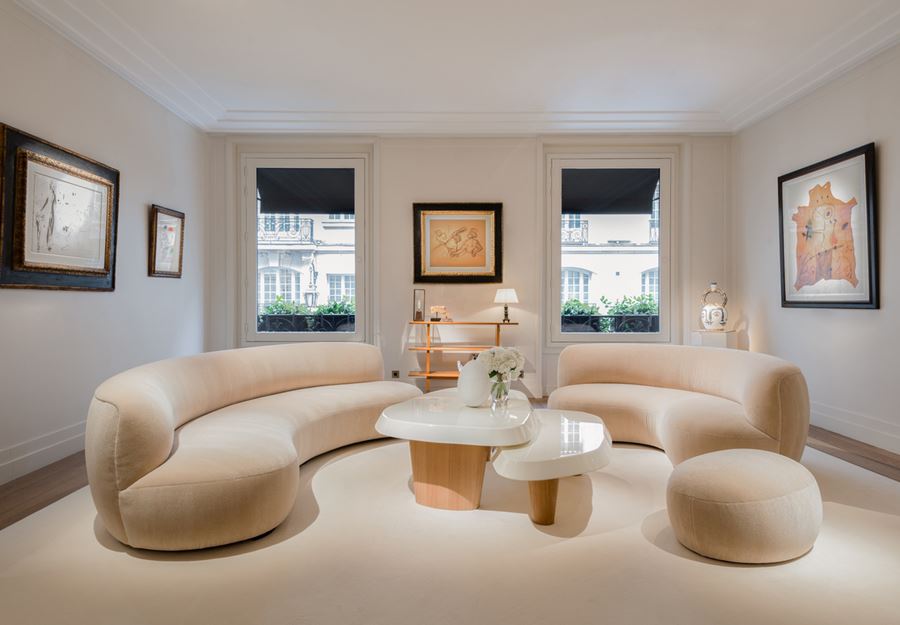 Discover the gallery
Helene Bailly Gallery
Impressionist, Modern and Contemporary art
More Works From This Gallery