Description & Technical information
Ossip Zadkine (1890-1967) was a Russian-born, French sculptor mostly known for his Cubist-inspired sculptures of the human figure. "La Jeune Fille à la cruche" ("The Girl with the Jug") is a monumental wooden sculpture measuring almost 2 meters high and depicting a woman carrying a pitcher of water. It is a perfect example of the different influences that characterised Zadkine's work. Here, Cubism and Primitivism are combined to create a sculpture that would break with tradition and the
conventions of academic sculpture of the time. A return to Roman traditions is also advocated by his practice of direct carving. The feminine figure emerges from the trunk of a tree while sticking to its original shape as no member of the body, just out from the wooden block.
Yet with a sober carving, Zadkine managed to create an impressive but sincere portrait that induces a feeling of serenity.
Zadkine left his Russian homeland around 1905 and moved to England where he studied at an art school in London. In 1910, he settled in Paris and attended
the Ecole des Beaux-Arts for six months. The following year, he took part in the Salon d'Automne and the Salon des Indépendants. Cubism, emerging in the second decade of the century, influenced Zadkine in his
geometrisation of forms but the artist also demonstrated a strong interest in Roman sculpture as well as African and Greek art, leading him back to the sources of Archaism. He soon subscribed to the
Primitivism trend that was developing in the Parisian artistic milieux
in parallel. Respect for the material is essential in Zadkine's works at
this time and the properties of either the wood or the stone he carves
are never masked by the subject. The use of raw materials to depict
human figures creates what appears to be a very organic and natural work
imbued with a real lyricism.
This sculpture was created in 1920,
the same year Zadkine organised his first solo exhibition in his studio,
Rue Rousselet, in Paris, where he presented 49 sculptures.
Signed lower right on the back of the base : ZADKINE
Date: 1920
Period: 20th century
Origin: Suisse
Medium: Sculpted wood and painted by the artist
Dimensions: 199 cm (78³/₈ inches)
Provenance: Hendrik Wiegersma, Deurne, 1926, acquired from the artist.
Private Collection, Great Britain.
Private Collection, Berlin.

Literature: Ossip Zadkine, Maurice Raynal, Valori plastici Editions, Rome, 1921, illustrated pl.15.
Ossip Zadkine, Maurice Raynal, Valori plastici Editions, Rome, 1924, illustrated pl.29.
Ossip Zadkine, Pierre Humbourg, Waldemar-George, Sélection, Cahier 3, Antwerp 1928, p.28.
Ossip Zadkine 1890-1967, Der Bildhauer und seine Ikonographie, Christa Lichtenstern, Gebr. Mann Verlag Editions, Berlin, 1980, illustrated under the n°30, pl.14, p.53-54.
Ossip Zadkine : L'oeuvre sculpté, Sylvain Lecombre, Editions of the musées de la Ville de Paris, Paris,
1994, illustrated on the cover (photo of the artist's studio) and re-illustrated p.125, p.136 and p.210.
Es war einmal eine Frau, Steven Uhly, in Grisebach, Journal, n°3, Autumn 2013, illustrated on the cover, illustrated full page p.12-13 and re-illustrated p.14 and p.17.
Zadkine et Wiegersma : une amitié, Exhibition Catalogue, Museum De Wieger, Deurne, 2016, illustrated p.7.

Exhibitions: Zadkine : First solo exhibition, Zadkine's studio, 35 rue Rousselet, Paris, May 16th - June 2nd 1920
Salon d'Automne, Paris, 1920, n°2254.
Zadkine Retrospective, Palais des Beaux-Arts, Brussels, January 1933, n°21.
Maîtres de l'art indépendant 1895-1937, Petit Palais, Paris, 1937, n°10.
Zadkine, Museum Dinghuis, Deurne, 1968, n°3.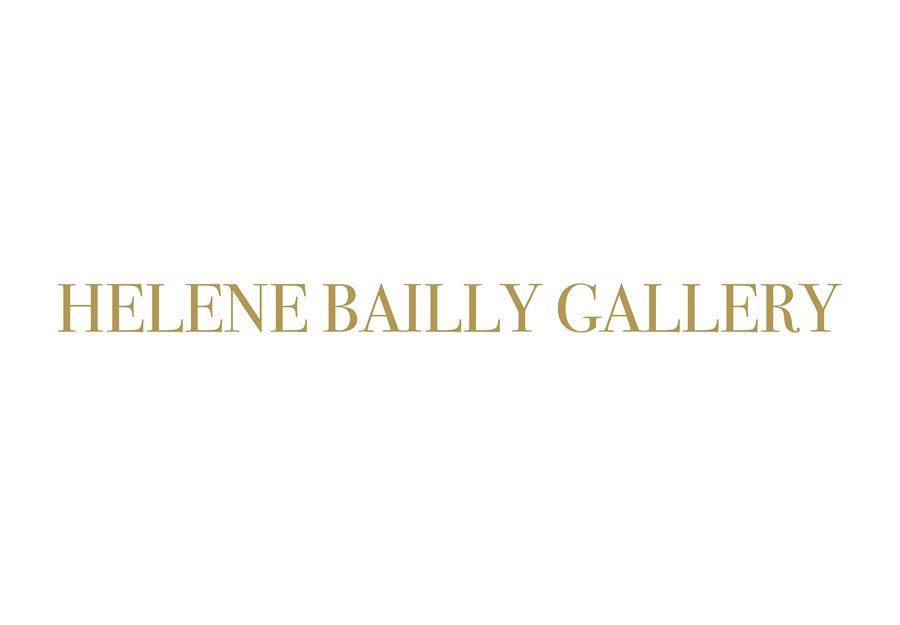 Discover the gallery
Helene Bailly Gallery
Impressionist, Modern and Contemporary art
More Works From This Gallery