Description & Technical information
140 pieces – min 18 place settings

This 140 piece dinner service comprises a large amount
of plates, serving platters, terrines, fruit baskets and sauce boats. Each piece is painted in underglaze cobalt blue with the Boy and Buffalo pattern. This design depicts pagoda with houses amongst and rocks with in the background
another village and mountains. The foreground has a boy on a buffalo with a whip in his hand; a bearded man and boy holding a branch are standing on the path in front of him. There is an inner diaper border and a wider outer boarder with European influenced floral scrolls and diaper edge. The plates all have a scalloped edge. Each piece has been hand painted, so there small variations in
pattern and colour.

The water buffalo (Bubalis Arnee) is native to Asia. To a mainly agrarian Chinese society, it was a vital beast of burden - especially in the south where the buffalo is used for ploughing the semi-aquatic rice fields. Consequently in China, the buffalo is associated with agriculture and springtime. The depiction of a small boy, sometimes playing a flute or, on top of a buffalo, symbolises harvest and fertility.
This popular subject can be found in many Chinese art forms, where representations of young boys with water buffalos also have Buddhist connotations. This motif alludes to a famous eleventh century parables the Ten Oxherding Songs. In this cycle, activities such as looking for an ox and herding represent the steps in the quest for enlightenment.
Designs with a boy on a buffalo can also be found on European ceramics in the 18th and early 19th century. These designs are referred to as`The Boy on the Buffalo Pattern`. Most notable are the pieces from the English
Spode factory from c.1795, with an identical design as our dinner service.
Date: China, Qianlong Period, c.1795
Provenance: Private family Collection, The Netherlands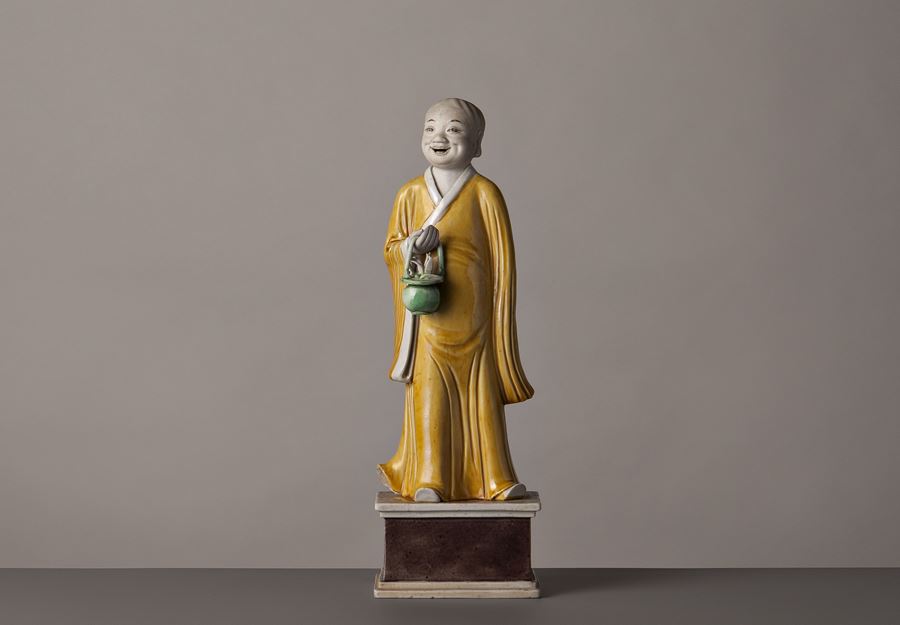 Discover the gallery
Vanderven Oriental Art
Chinese Ceramics and Works of Art
More Works From This Gallery