Description & Technical information
"Buste de femme nue" is a delightful example of Kees Van Dongen's seductive and painterly nudes. The unusual cropped composition and lack of pictural space creates an intimate proximity with the model. The facial features show a slight influence of cubism, drawn from Van Dongen's close friendship with Picasso. In this canvas the glamorous female archetype of Van Dongen is at its peak. Her red lips and almond eyes rimmed with kohl are clearly inspired by
Picasso's muse - Fernande Olivier.
The frontal articulation of the nude's bare breasts contrasts whith her turned head ; she evades the viewer's gaze. The model in this canvas is presented as a passive object, her expression suggesting a sense of withdrawal, absorption and perhaps acquiescence.
In this painting, Van Dongen's color palette is warmer, undoubtedly influenced by his travels to Morocco and Spain.
Shadow and light are created by broad brushstrokes and patches of layered emerald greens, yellows and deep reds, colors which render the pale flesh of the nude all the more luminous and glowing.
Later, by 1914, Van Dongen would seek softer and more serene lines in his works. He was the last among his fellow artists [Matisse, Braque and Derain] to abandon the Fauve movement, yet he continued the career of a much in demand portrait artist, carving a firm place in the History of Art for himself.
Kees Van Dongen, a Dutch-born painter, was one of the leading fauvists and was particulary renowned for his stylized sensuously rendered portraits and nudes of women. In 1897 Van Dongen moved from the Netherlands to Paris searching for a more liberal and hedonistic lifestyle to the one he led in his native country. With a Baudelairean sensitivity of modernism to his subjects, he celebrated the dancers of Les Folies Bergères and the prostitutes of Montmartre with his brush. Van Dongen emerged as an exceptional talent among fellow artists such as Derain,
Vlaminck or Matisse with whom he exhibited at the Salon des Indépendants in 1904. His star began to rise and by 1909 a lucrative contract was sealed with the famous Parisian Gallery, Bernheim-Jeune. The artist initialy gained a reputation as being primarily a women's painter, he was one of the most sought-after portraitists in Paris. The subject that he decidedly favoured however was the female nude. Van Dongen's nudes appear in varied poses which he rendered in an erotic and alluringly sensual manner. 1911 which is the year "Buste de femme
nue" was executed, was a turning point for the artist's career. It was the year that his controversial painting, "Tableau" was removed from the Salon d'Automne by the police on grounds of indecency. The event scandalised the art world and cemented Van Dongen's reputation as a master of the provocative, sexualised female nude.


Date: 1911
Period: 20th century
Origin: The Netherlands
Medium: Oil on original canvas
Provenance: Paul Pétridès, Paris.
Private collection, Paris.
Sale, Christie's London, June 21st, 1993, n°18.
Hubertus Wald collection, Hamburg.
Literature: Van Dongen : L'homme et l'artiste - La vie et l'oeuvre, Louis Chaumeil, Pierre Cailler Éditeur, Geneva, 1967, illustrated under the n°68, p.318.

This work will be included in the Catalogue Raisonné de Kees van Dongen being prepared by Mr. Jacques Chalom des Cordes in collaboration with the Wildenstein Institute. Notification of inclusion dated September 23rd 2011.
Exhibitions: Sammlung Wald, Kunsthalle, Hamburg, September - November 2003.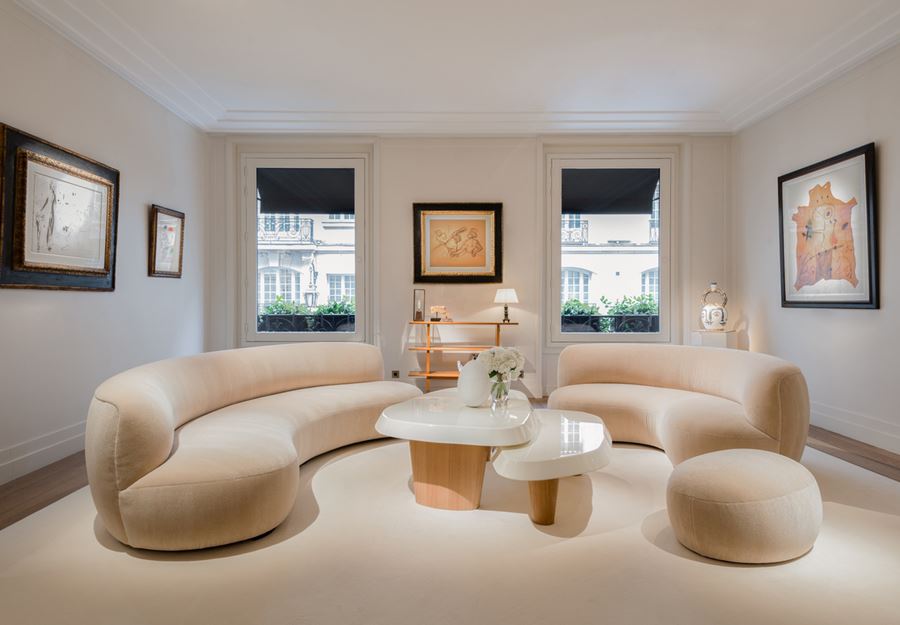 Discover the gallery
Helene Bailly Gallery
Impressionist, Modern and Contemporary art
More Works From This Gallery