Description & Technical information
This remarkable bronze statuette depicts the Roman god Jupiter; god of the sky and thunder. Most easily identified by his thunderbolt, he was worshipped as a symbol of trust and justice, overlooking a loyal government. The image of Jupiter became common in certain areas of the Roman Empire, including Gaul (modern France), where a number of the sculptures originate. This Jupiter type, known as Zeus Brontaios or Thunderer, has been attributed to a Greek original by the sculptor Leochares, circa 370-360 B.C. The god would had held his sceptre in his raised left hand and cradled his thunderbolt in his lowered right. The large size of the work and its derivation from a cult image emphasises its religious significance; it may have served as a devotional image in a personal shrine, or used as a votive object offered as dedications to the god.

This figure of the god is depicted nude and forward facing. Standing with his weight on his right leg, the left leg is relaxed with the knee slightly bent. His right arm, now missing, would have been lowered and held out before him. The left arm is also lifted and raised at a perfect angle. His head is slightly lifted, as he gazes forwards with large prominent eyes, which have been inlaid with silver. A full beard covers his face, complimenting his head of luxuriant curls, which have been individually rendered and bound in a fillet of twisted copper. His torso is long and slender, depicting a hardened anatomy with sharp divisions of the abdomen. He stands on a circular plinth with a punched inscription in Greek lettering running along the top surface. The end of the inscription reads "Ἡρακλεῖ εὐχήν" and can be translated as a vow to Heracles. This suggests that someone made a vow along this lines of 'if Heracles does something for me, I will offer a statue to his temple'. It is believed that when their wish came true, the statuette was then offered to the temple and accompanied with an inscription, such as this. The beginning of the inscription will typically give the name of the individual who has made the vow.

A similar sculpture of this type can be found in the J. Paul Getty Museum, from the collection of Barbara and Lawrence Fleischman. This bronze statuette is posed in the same fashion with the weight resting on his right leg and both arms outstretched to either side. He carries the same striking expression with the precise detailing of curls on his beard and head.
Date: 1st-2nd Century A.D.
Period: Antiquity
Origin: Roman
Medium: Bronze
Dimensions: 23.8 cm (9³/₈ inches)
Provenance: Previously in the Private Collection of Mr K., New York, USA since the 1990's.
Acquired by David Aaron from the above in 2007. Accompanied by Import Entry documents.
Private UK Collection, 2009-2017.

Accompanied by a successful Metallurgy test by Dr Pieter Meyers.
Accompanied by a successful Metallurgy test by Dr Peter Northover.
Literature: Antiquities, Christie's, New York, 4 June 2008, Lot 255.
Exhibitions: Masterpiece London, 2017.
Categories: Classical & Egyptian antiquities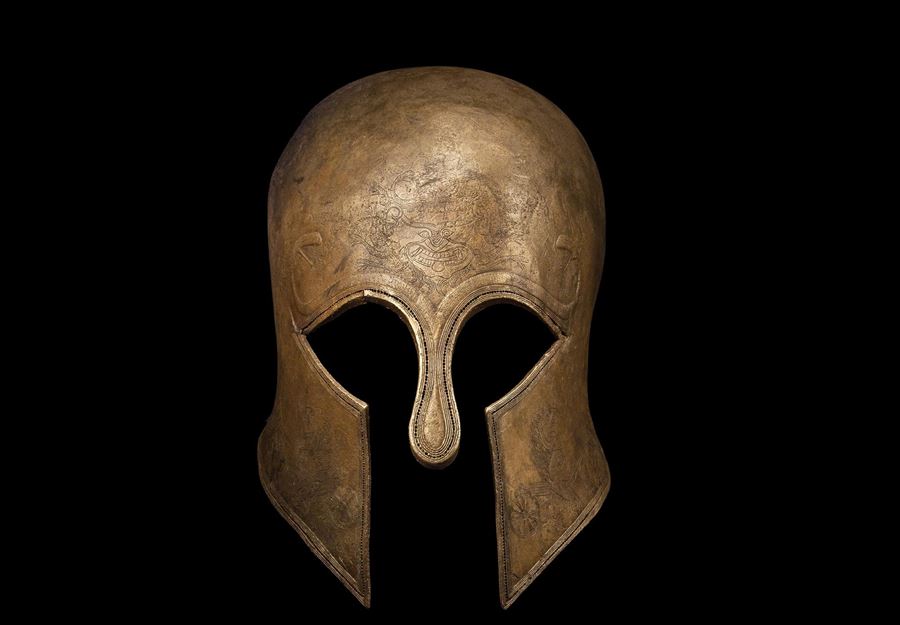 Discover the gallery
David Aaron
Specializing in Classical, Egyptian, Near Eastern, Islamic and Indian Works of art.
More Works From This Gallery