Description & Technical information
The vessel fitment cast as the forepart of a boar. Realistically modelled, the animal appears to leap forward with front legs outstretched (now broken at the knee joint). A crest of thick bristles runs down the neck, a long mane of hair covering the shoulders and a 'beard' of bristles sweeping away from the face. Eyes hollowed for inlay beneath sharp brows. Large hairy ears are pricked alertly, one pierced at the top, the other missing its, no doubt similarly pierced, tip. The apparently snarling tusked mouth open to serve as a spout. The body finished with a flattened plate for attachment to a vessel.

Boars, rams and bulls formed the triad of animals sacrificed to Mars by the state in the suovetaurilia ceremony to bless and purify the land. Wild boar were also offered to Artemis, the goddess of the hunt and were a sought after culinary luxury in the Roman world.


Period: Antiquity
Origin: Roman empire
Medium: Bronze
Dimensions: 7.2 cm (2⁷/₈ inches)
Provenance: Private collection (R.M.) UK, acquired prior to 1970
Literature: Published: Rupert Wace Ancient Art, 2017, no. 50.

Animals of this type were used in a variety of forms as vessel fitments. See, for example, a handle in the form of a boar from the collection of Naji Asfar, illustrated in Debra Noel Adams, Emma C. Bunker, Trudy Kawami, Robert Morkot, Dalia Tawil, 'When Orpheus Sang' (Paris, 2004), p.191, no.198.
Categories: Classical & Egyptian antiquities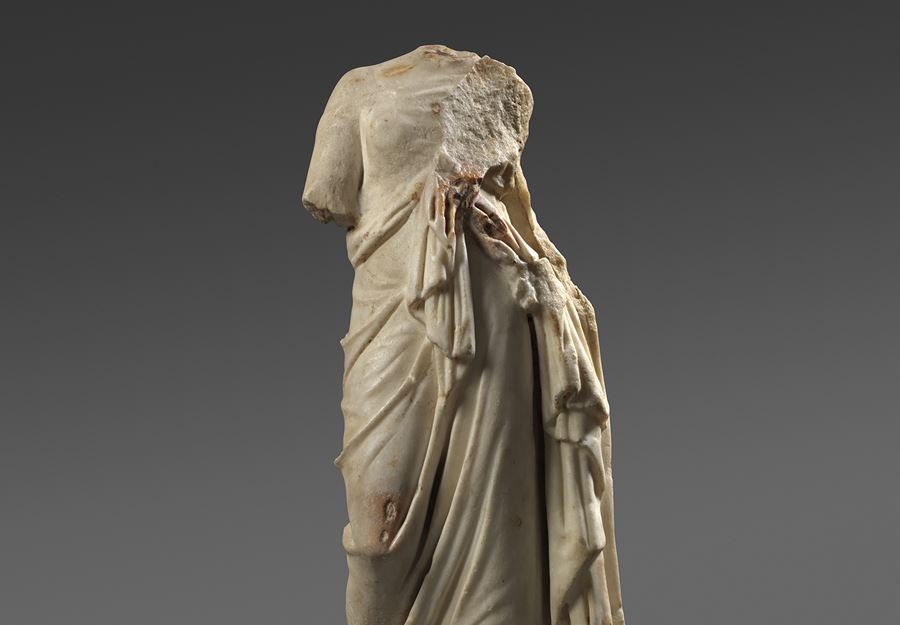 Discover the gallery
Rupert Wace Ancient Art Ltd
Ancient Art from the Classical World, Egypt, the Near East and the Early Cultures of Northern Europe
More Works From This Gallery