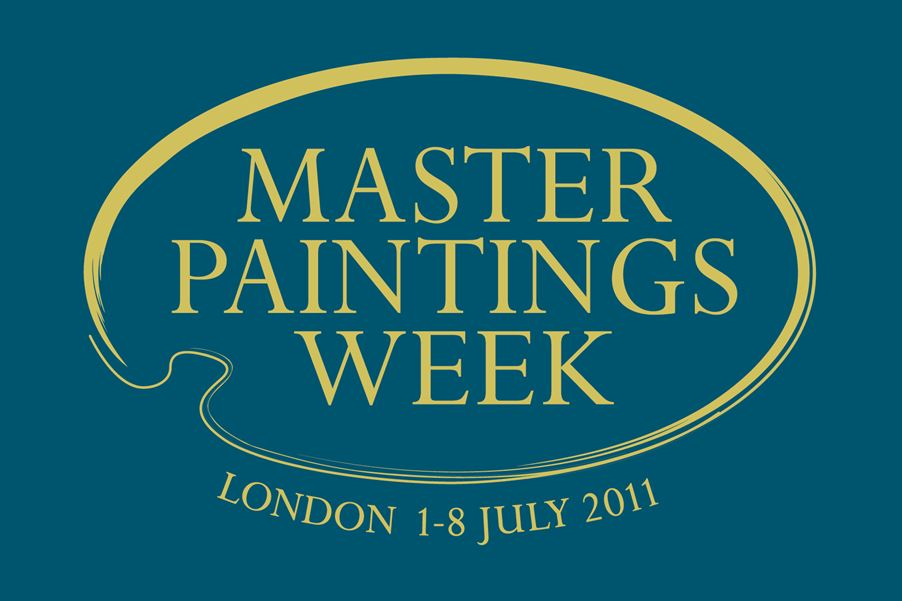 Now in its third year and established as one of the key art events in London's summer calendar, Master Paintings Week is a collaboration between twenty-three leading galleries and three auction houses that takes place from 1 to 8 July 2011. This week of exhibitions and events offers a wonderful selection of European paintings dating from the 15th to the 20th centuries and coincides with the Old Master sales at Bonhams,Christie's and Sotheby's and another dealer initiative, Master Drawings London (1 to 8 July).
Several new discoveries will be featured, emphasising the unrivalled expertise that is to be found in London. A previously unpublishedpainting by Sir Anthony Van Dyck (1599-1641) will be at The Weiss Gallery Man of Sorrows (Ecce Homo), an unfinished large-scale oil study, is a beautiful and moving work that represents a major new addition to Van Dyck's oeuvre. An entertaining recent discovery from the 20th century will be offered by Ben Elwes, a set of sixteen designs for playing cards by Sir William Nicholson (1872-1949). The whereabouts of Ludus Pro Patria (Patriotic Games) by the French Symbolist painter Pierre Puvis de Chavannes (1824-1898) was unknown until last year.The canvas was cut in two by the artist, the smaller part is in the Toledo Museum of Art, USA, while the larger can be seen at Stair Sainty Gallery during Master Paintings Week.
Many of the galleries will be mounting exhibitions. Philip Mould is devoting an exhibition to Van Dyck, the highlight of which is an oil on paper study for the head of St Joseph, while A Wealth of Detail – The Art ofJohann Georg Platzer and Franz Christoph Janneck at Colnaghi focuses on works by these two Austrian Rococo artists who specialised in painting on copper and are famed for their exquisite attention to detail and precise painting technique. John Mitchell will be holding a loan exhibition of the work of John Thomas Serres (1759-1825), Marine Painter to King George III and one of the most interesting painters of ships and the sea in the age of Nelson.
Two new participants, Riccardo Barelli and Bruno Botticelli and BNB Art Consulting will concentrate on Italian paintings, as will Derek Johns and Piacenti. French artists are featured at Deborah Gage and Åmells, who will also show Dutch works as will Richard Green and Sphinx Fine Art
Outstanding amongst the paintings to be offered at auction will be Gimcrack on Newmarket Heath, with a Trainer, a Stable-Lad, and a Jockey, a masterpiece of both British art and sporting painting, by George Stubbs (1724-1806) at Christie's on 5 July (estimate: over £20 million). Sotheby's will offer one of the greatest examples of Venetian view painting ever executed, Venice, a view of the Rialto Bridge, Looking North, from the Fondamenta del Carbon by Francesco Guardi (1712-1793) on 6 July (estimate: around £20 million). Bonhams' sale on 6 July will include an outstanding example of 18th century Italian vedute, View of Naples looking south from Portici towards Vesuvius by Pietro Fabris (1740-1792) (estimate: £300,000-500,000).