Description & Technical information
Louis Chéron's drawings were highly esteemed by his contemporaries. His bold draughtsmanship, rooted in the French academic style, was to prove influential on the younger English artists that he met and taught in London. As the English antiquary and writer George Vertue noted of Chéron, his work was 'much immitated by the Young people. & indeed on that account by all other lovers of Art much esteem'd & from thence rais'd his reputation.' Hundreds of the artist's drawings were dispersed in two auctions of the contents of his studio after his death, and the sale catalogues divide these into five categories; academic studies, copies after Renaissance masters, drawings in black chalk and grey wash, designs for book illustrations in pen and ink wash, and highly finished studies in pen, ink and gouache, of which the present sheet is a fine example.

A significant number of Chéron's drawings were purchased at the posthumous sales of his studio by the 10th Earl of Derby, who came to own a large group of them. All but twenty of these are today in the British Museum, which holds the largest extant group of drawings by the artist, amounting to some 125 sheets. Other drawings by Chéron are today in the collections of the Harvard University Art Museums in Cambridge, Massachusetts, the Musée Fabre in Montpellier, the Ecole des Beaux-Arts and the Louvre in Paris, the Musée des Beaux-Arts in Rennes, the Nationalmuseum in Stockholm, and in several private collections.

One of Chéron's finest drawings, this large sheet may be counted among a group of 'extremely accomplished finished composition sheets or modelli [that] are the most plentiful type of drawing found in his extant oeuvre.' As Alvin Clark has noted of such drawings, 'In all of these sheets on dark tan or blue paper, Chéron uses strong but fluid and rhythmic contours in pen and ink that are amply supplemented with two tones of brown wash and generously heightened with white gouache…The lucidity of these finished studies is indebted to artists like [Charles] Le Brun and those in his circle at the French academies in Paris and Rome, but Chéron's refinement and color also look forward to such eighteenth-century artists as François Le Moyne and Charles-Antoine Coypel. These are the kinds of drawings that engendered such high praise from Dezallier d'Argenville, who claimed that Chéron had a facility of invention and a level of taste rarely seen among his contemporaries.'

While the present sheet cannot be related to any surviving painting by the artist, it may be noted that the catalogue of the first of two posthumous auctions of Chéron's estate in 1726 lists three paintings of this subject.
Period: 1600-1750, 17th century, 18th century
Origin: France, England
Medium: Pen, Brown ink, Brown wash, Black chalk underdrawing, Blue paper
Dimensions: 45.8 x 58.4 cm (18 x 23 inches)
Provenance: Probably bequeathed by the artist, together with the rest of the contents of his studio, to Isaac Grassineau
Probably the Chéron studio sale, London, Covent Garden, 26 February-2 March 1726
Private collection, England
Anonymous sale, London, Phillips, 13 December 2000, lot 1 (as Circle of Julius Schnorr von Carolsfeld, sold for £21,850)
Emmanuel Moatti, Paris and New York, in 2001
Private collection.
Exhibitions: New York, Emmanuel Moatti, Master Drawings 1600-1900, 2001, no.6.

Categories: Paintings, Drawings & Prints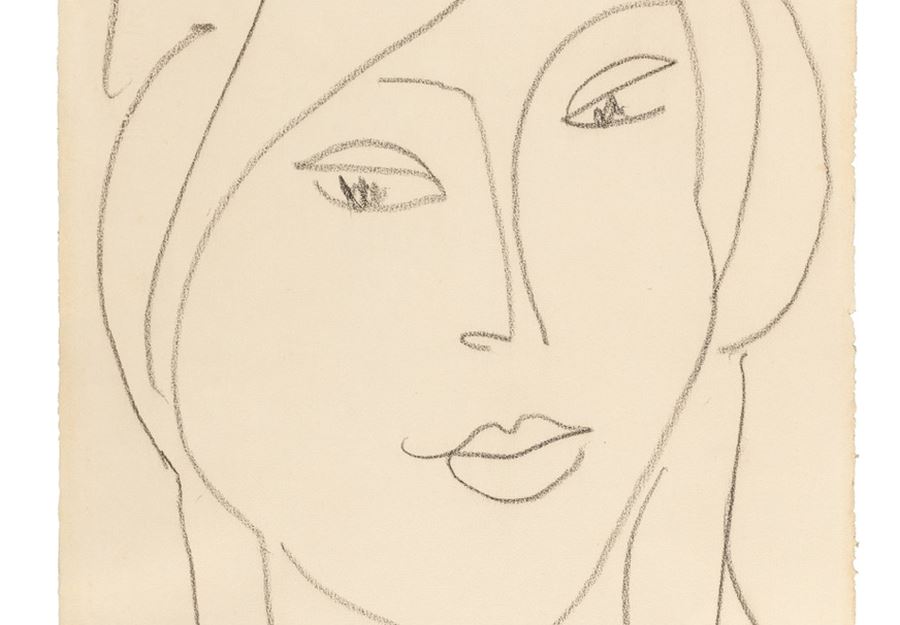 Discover the gallery
Stephen Ongpin Fine Art
Old Master, 19th Century and Modern Drawings, Watercolours and Oil Sketches
More Works From This Gallery