Description & Technical information
Brush and black ink and grey wash, heightened with white, within a simulated mount drawn in dark blue and grey wash with pen and brown ink, on blue paper.
242 x 189 mm. (9 1/2 x 7 3/8 in.) [image]
313 x 259 mm. (11 7/8 x 10 1/4 in.) [with fictive mount]

The present sheet – the third in the sequence - continues the story of the demon Belphegor, as described by Hal Opperman: 'Bankrupt, Roderic takes flight into the countryside, with his wife's family and his creditors close behind. He manages to elude his pursuers long enough to convince Matheo, a farmer he encounters, to help him escape into hiding. Roderic's negotiations with Matheo are the subject of the third drawing. In fulfillment of the bargain they reach, the spirit of Belphegor quits the body of Roderic (who now disappears from the tale) and takes possession of three young women in succession. Each time, Matheo appears, exorcises the evil spirit (the compliant Belphegor), and receives substantial rewards from the fathers.Three times was the agreed-to limit. However, Belphegor's ten-year assignment has not expired, and he opts to take refuge in the body of a fourth young woman - the daughter of the King of Naples - and bide the remainder of his term there.'

Oudry's skill as a draughtsman is readily evident in many of the drawings for La Fontaine's Fables, which display a very effective use of white heightening against the deep blue of the paper. Having remained in albums for over two hundred years, the drawings by Oudry for the Fableshave remained in remarkable condition.


Date: 1734
Period: 1600-1750, 18th century
Origin: France
Medium: Brush, Grey wash, Blue paper, Black and brown ink
Signature: Signed and dated JB. Oudry / 1734 at the lower right.
Inscribed 134. tom.2 on the verso.

Dimensions: 31.3 x 25.9 cm (12³/₈ x 10¹/₄ inches)
Provenance: Sold by the artist, together with all of his drawings illustrating the Fablesof La Fontaine, to Jean-Louis Regnard de Montenault, in c.1751
Included in one of two albums containing all of Oudry's drawings for the Fables of La Fontaine, with the booksellers Jean-Jacques and Marie-Jacques de Bure (Frères de Bure), Paris, by 1828
Jean-Jacques de Bure, Paris
His sale, Paris, 1-18 December 1853, lot 344 (bt. Thibaudeau for 1,800 francs)
Comte Adolphe-Narcisse Thibaudeau, Paris
Possibly given by him to the actress Mme. Eugénie Doche, and then sold by her for 2,500 francs to the bookseller Auguste Fontaine, Paris
Acquired from them for 5,000 francs in 1856 by Solar Aaron Euryale, known as Félix Solar, Bordeaux
His sale, Paris, Charles Pillet, 19 November – 8 December 1860, lot 627 (sold for 6,100 francs to Cléder for Baron Taylor)
Baron Isidore Taylor, Paris
Émile Pereire, Paris
The booksellers Damascène Morgand and Charles Fatout (Morgand et Fatout), Paris, probably by 1876
Acquired from them for 30,000 francs by Louis Roederer, Reims, by 1877
By descent to his nephew, Léon Olry-Roederer, Reims and Paris
Sold through Thomas Agnew and Sons, London, to Dr. A. S. W. Rosenbach, Philadelphia, in 1922
The Rosenbach Company, Philadelphia
Acquired from them by Raphael Esmerian, New York, in c.1946
His sale, Paris, Palais Galliera [Ader Picard Tajan], 6 June 1973, part of lot 46 (two albums sold for 2,000,000 francs)
One album with Art Associates Partnership (Dr. Claus Virch), New York and Bermuda, by whom the album disbound and the drawings contained therein – including the present sheet – thence sold separately
Private collection, Geneva
Adrian Ward-Jackson, London
Kate de Rothschild, London, and Didier Aaron Inc., New York, in 1993
Private collection.

Literature: Louis Gougenot, 'Jean-Baptiste Oudry', Mémoires inédits sur les artistes français, 1854, Vol.II, pp.379-380; Baron Roger Portalis, Les dessinateurs d'illustrations au dix-huitième siècle, Paris, 1877, Vol.II, pp.483-489; JeanLocquin, 'Catalogue raisonné de l'oeuvre de Jean-Baptiste Oudry, peintre du roi (1686–1755)', Archives de l'art français, 1912, pp.152-173, nos.933-1209 (this drawing p.173, no.1207); Marquis de Girardin, 'L'édition des fables dite d'Oudry de La Fontaine', Bulletin du bibliophile et du bibliothécaire, 1913, pp.330-332; Roger Gaucheron, 'La preparation et le lancement d'un livre de luxe au XVIIIesiècle. Les Fables de La Fontaine, dites d'Oudry', Arts et métiers graphiques, December 1927, pp.77-82; Hal N. Opperman, Jean-Baptiste Oudry, Ph.D dissertation, University of Chicago, 1972 (pub. New York and London, 1977), Vol.II, p.710, no.D493; Horace Wood Brock, Martin P. Levy and Clifford S. Ackley, Splendor and Elegance: European Decorative Arts and Drawings from the Horace Wood Brock Collection, exhibition catalogue, Boston, 2009, p.156, no.107, illustrated p.109.


Exhibitions: New York, The Pierpont Morgan Library, Fables from Aesop to Thurber, 1965 (as part of an album); New York, Paris and London, Kate de Rothschild and Didier Aaron at Didier Aaron, Inc., Master Drawings, 1993, part of no.15; Stanford University, Cantor Center for Visual Arts, Classic Taste: Drawings and Decorative Arts from the Collection of Horace Brock, March-May, 2000; Boston, Museum of Fine Arts, Splendor and Elegance: European Decorative Arts and Drawings from the Horace Wood Brock Collection, 2009, no.107.
Categories: Paintings, Drawings & Prints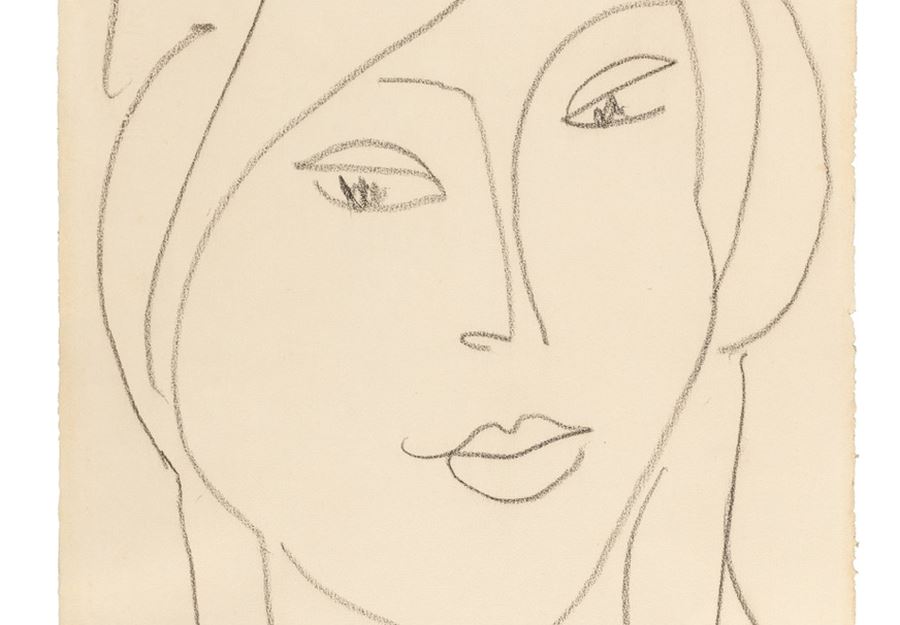 Discover the gallery
Stephen Ongpin Fine Art
Old Master, 19th Century and Modern Drawings, Watercolours and Oil Sketches
More Works From This Gallery