Description & Technical information
These characteristically formed deep saucers, with wide rims and a cup-holder in the centre, are known as a Mancerina or Tasse Trembleuse. They are intended to hold a drinking cup, specifically designed for people who suffered from the trembles. The raised band or low cup in the centre of the plate, forms a holder in which a drinking cup could firmly rest, preventing it sliding off the saucer. This would avert the spilling of hot liquid by a trembling hand.
There earliest known faience saucer of this shape, is known as a Mancerina. It is said to have been conceived in the seventeenth century by a Spanish grandee in Mexico. The name is derived from the man who is reputed to have invented it: Pedro de Toledo, 1st Marquis of Mancera, who also served as Viceroy of Peru from 1639 - 1648.
There are two different stories about the actual creation of the mancerina. One is that the Marquis was inspired to develop it, after noticing that a guest at one of his receptions accidentally spilled her chocolate because she found the jícara - the traditional chocolate cups of the time - clumsy and difficult to handle. The other is, that the Marquis himself was afflicted with palsy, and developed the mancerina to enable him to enjoy his drinking chocolate without embarrassing spillage.
This type of saucer shape, later become popular in France, where it is known as a trembleuse. They were mostly produced locally in Europe, most famously by the manufactory at Saint Cloud (France), Chelsea (England) and Meissen (Germany). More rarely were they were ordered as export ware from China, and brought to Europe as a luxury item.

Date: Qianlong period (1736-1795)
Period: 1600-1750, 1750-1850, 18th century
Origin: China
Medium: porcelain
Dimensions: 18.3 cm (7¹/₄ inches)
Provenance: - Purchased from Vanderven & Vanderven, at the Delft Fair 1985
- Mrs. H. de Gruyter – Vehmeijer Collection, The Netherlands 1985
- Mr. P. de Gruyter Collection, Belgium 2016
Categories: Oriental and Asian Art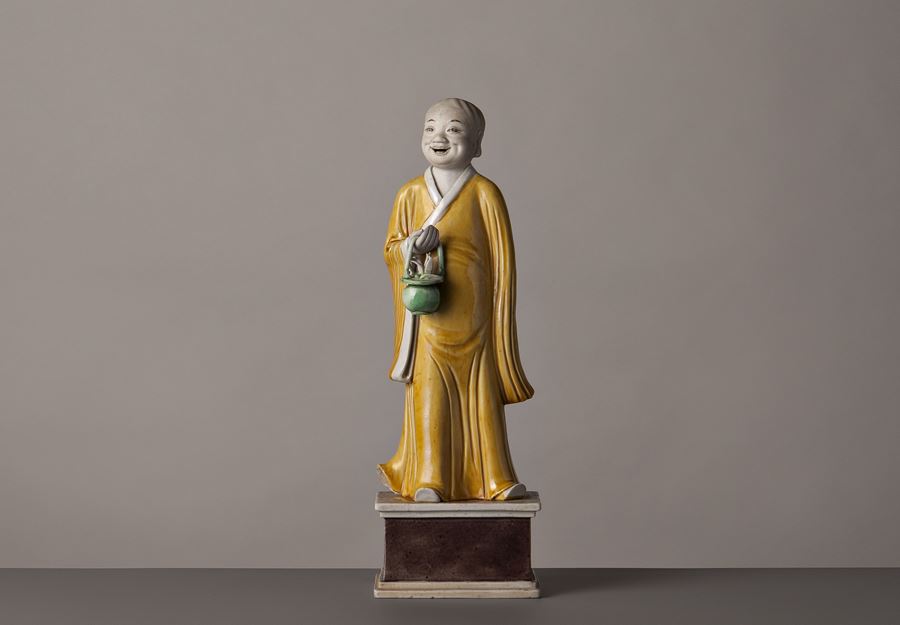 Discover the gallery
Vanderven Oriental Art
Chinese Ceramics and Works of Art
More Works From This Gallery