Description & Technical information
Rare, 16th century Gujarati mother-of-pearl deep plateof cut-out rim, made from tesserae of "Turbo marmoratus", a marine gastropod admired for the iridescence of its shell when polished.
The same material has been chosen to coat the reverse of the plate, excepting the base rounde, lined in mother-of-pearl from, possibly, the pearl oyster "Pinctada maxima", a species normally favoured for the coating of bases, backs and inner surfaces of these Gujarati pieces.
Copying porcelain or metal prototypes, these plates were produced in a range of design specifications that could include deep concaving rims with flat lips (plain, dented or cut-out), shallow plates with broad shallow lips or shallow plates of curved wide lobed rims, amongst other variations, all sitting on a circular brass ring. Similarly to ceramic plates dating from the Yuan and Ming dynasties their dimensions vary within defined sets of diameters; 15 - 17 cm, 19 - 20 cm, 22 - 23 cm, 25 - 27 cm, 33 - 35 cm, up to 46 cm.
The characterisitc central decorative motif, invariably geometric and radial, or a lotus-flower with a central roundel, follows one of two models; either a composition of concentric circles, the largest of elongated petals, or a more cmplex of open lotus flowers of several rows of lobed petals, such as in the present example.
Date: 2nd half of 16th century
Period: 1400-1600, 16th Century
Origin: India, Gujarat
Medium: Mother-of-pearl, Brass
Dimensions: 17.5 cm (6⁹/₁₀ inches)
Provenance: A.H.O. collection, Lisbon
Categories: Oriental and Asian Art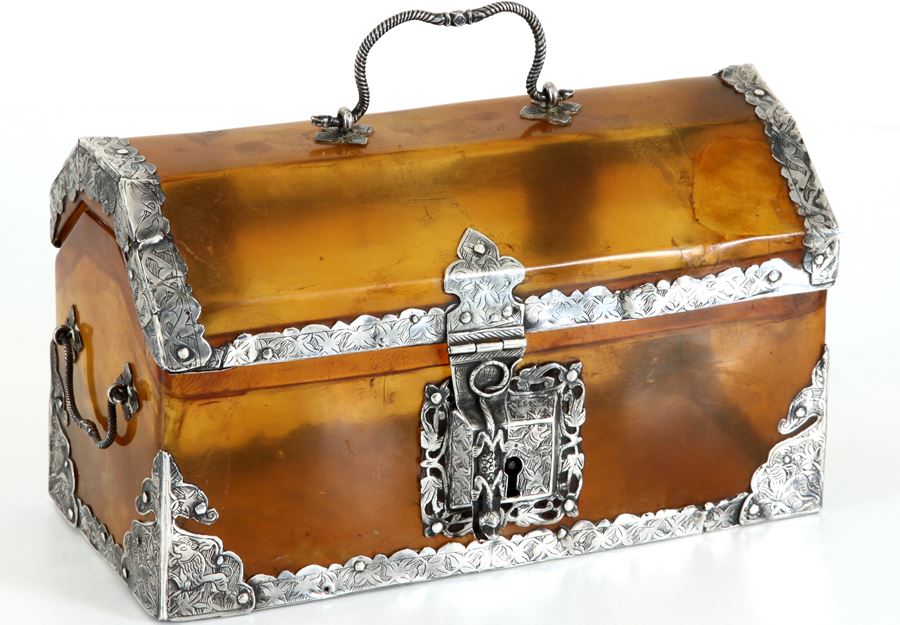 Discover the gallery
São Roque Antiguidades e Galeria de Arte
Fine Furniture, Silver, Portuguese Tiles and Ceramics, Arts of the Portuguese Expansion, Chinese Porcelain, Fine Arts
More Works From This Gallery