Description & Technical information
'The drawings of Claes Oldenburg translate the unsung details of everyday existence into a language of artistic invention, a language of design. Making the familiar strange, the variations on everyday forms explored in these works suggest a secret, shared psychological life of individuals and objects and their environments…For Claes Oldenburg, drawing is crucial to his art. Drawings denote the beginning of an idea, they develop the thought; they express the artist's fantasies and give birth to his sculpture.' (Janie C. Lee, Claes Oldenburg: Drawings, 1959-1977 / Claes Oldenburg with Coosje van Bruggen: Drawings, 1992-1998 - in the Whitney Museum of American Art, exhibition catalogue, New York, 2002, p.9.)

The three-way electric plug first appears in Oldenburg's drawings in 1965, and became a recurring theme in his sculpture from the early 1970s onwards. Indeed his first public commissioned sculpture was a bronze Three-Way Plug for Oberlin College in Ohio, completed and installed in 1970.

Several other monumental 'hard' versions of a three-way plug executed in wood or steel were produced as civic sculptures for public areas and parks, while a large-scale hanging 'soft' plug in vinyl - similar to that depicted in the present sheet - was acquired by the Walker Art Center in Minneapolis in 1975.

Of the three-way plug motif, Oldenburg has said that, 'I've heard it referred to as a "space man" because it seems to have legs and eyes but not a body in the conventional sense. An object does not have to be anthropomorphic to have life. When the Soft Plug is hanging and the prongs are bent under, it has attitudes that are reminiscent of human beings. Anything soft, of course, becomes flesh-like.'

This large drawing was formerly in the collection of the highly successful novelist, screenwriter and filmmaker Michael Crichton (1942-2008), who assembled a fine group of paintings, drawings, prints and sculptures by such artists as Jasper Johns, Roy Lichtenstein, Claes Oldenburg and Robert Rauschenberg. A passionate and knowledgeable collector, Crichton was friendly with many of the artists whose work he owned, and in particular Jasper Johns, for whom he wrote the catalogue of the major retrospective exhibition of the artist's work held at the Whitney Museum in 1976; this seminal text was later revised and expanded and published as a monograph in 1994.

Crichton was introduced to Claes Oldenburg by the art dealer Margo Leavin, and in 1972 he commissioned a large outdoor sculpture from the artist, for the garden of his home in Los Angeles. Completed and installed in 1975, Oldenburg's sculpture Alphabet/Good Humorwas one of several sculptures, drawings and lithographs by the artist in Crichton's collection, which also included a sculpture of a Three-Way Plug, Scale C, Soft, executed in canvas in 1970 and a watercolour study for a sculpture of a three-way plug, dated 1972.
Date: 1973
Period: 20th century
Origin: Sweden
Medium: Crayon, Watercolour, Gouache, On paper, Two shades of blue ink
Signature: Signed with initials and dated CO. 1973 in pencil at the lower right.
Inscribed = dresses + pants hanging (12) in blue ink near the upper right corner.

Dimensions: 36.7 x 58.5 cm (14¹/₂ x 23 inches)
Provenance: Leo Castelli Gallery, New York
Margo Leavin Gallery, Los Angeles
Michael Crichton, Los Angeles
His posthumous sale, New York, Christie's, 12 May 2010, lot 106
William Louis-Dreyfus, Mount Kisco
The Louis-Dreyfus Family Collection.
Literature: New York, Christie's, Works from the Collection of Michael Crichton, 11-12 May 2010, illustrated in situ p.10.
Exhibitions: Minneapolis, Walker Art Center, and elsewhere, Oldenburg: Six Themes, 1975-1976, no. 118; San Diego, San Diego State University, University Gallery, Selections from the Michael Crichton Collection, 1980; Claremont, Pomona College, Montgomery Art Gallery, Prints and Drawings from the Michael Crichton Collection, 1980.
Categories: Paintings, Drawings & Prints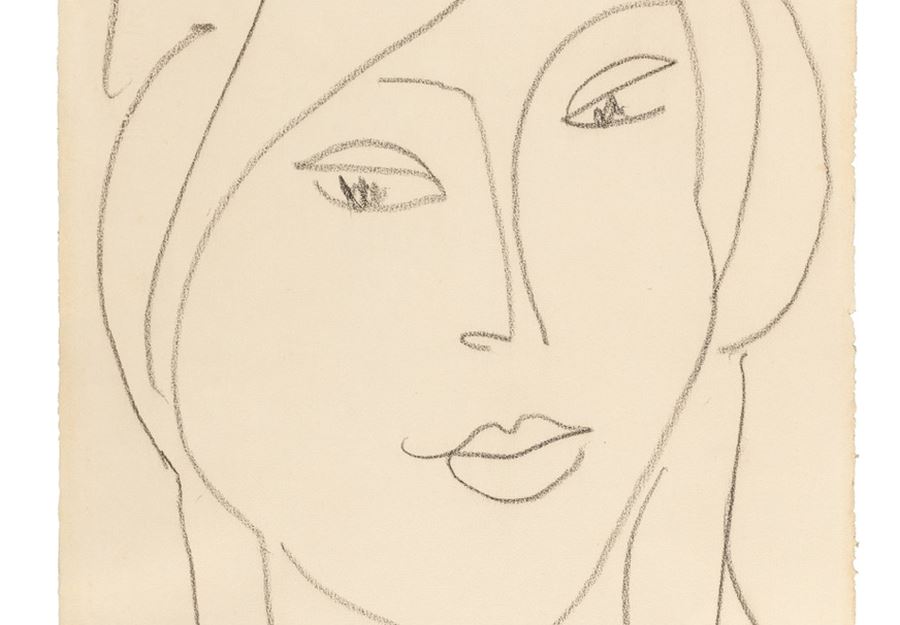 Discover the gallery
Stephen Ongpin Fine Art
Old Master, 19th and 20th Century Drawings, Watercolours and Oil Sketches
More Works From This Gallery